One of Siegfried's 5 Promises to our employees is interesting and challenging work, which we know means different things to different people. The unmatched exposure we provide to new projects, companies, environments, and industries is just one aspect of what we offer our Professionals, and we believe it's an extremely powerful opportunity for our employees to elevate or even redefine what interesting and challenging work means to them on a very personal level. In this series, we'll take a look at how the promise of interesting and challenging work comes alive for our Professionals.
High growth companies present unique challenges for employees and other stakeholders. While a brighter, bolder, and bigger future is to be celebrated, it brings with it growing pains that are hard to predict and slow to alleviate. Siegfried professionals combine unique intangibles with experience and expertise to step into any client environment and provide long-term value on the most critical finance and accounting projects.
Emily Ozorio, a Director in Siegfried's New Jersey market, began working with a large, nationwide insurtech company in 2016 as her first Siegfried project. The company had about 50 employees, but no finance department or accounting knowledge, so Emily stepped in to fill the void and develop sustainable processes.
"When I first started, there wasn't even a CFO," explained Emily. "But about 30 days after I came on, the CFO was brought in, and the focus became creating the month-end close process, implementing appropriate systems, and preparing for the audit."
Because of Emily's role in working on processes from the ground up, the CFO leaned on her to help select the Controller before the completion of the audit. The close relationships Emily developed with the CFO and Controller made lasting impressions and set her up for future projects with the client.
"After completing the audit, I rolled off and worked on projects with two other clients. About two years later, the Controller from my first project called and asked to bring me back in to help create advanced processes for their exponential growth."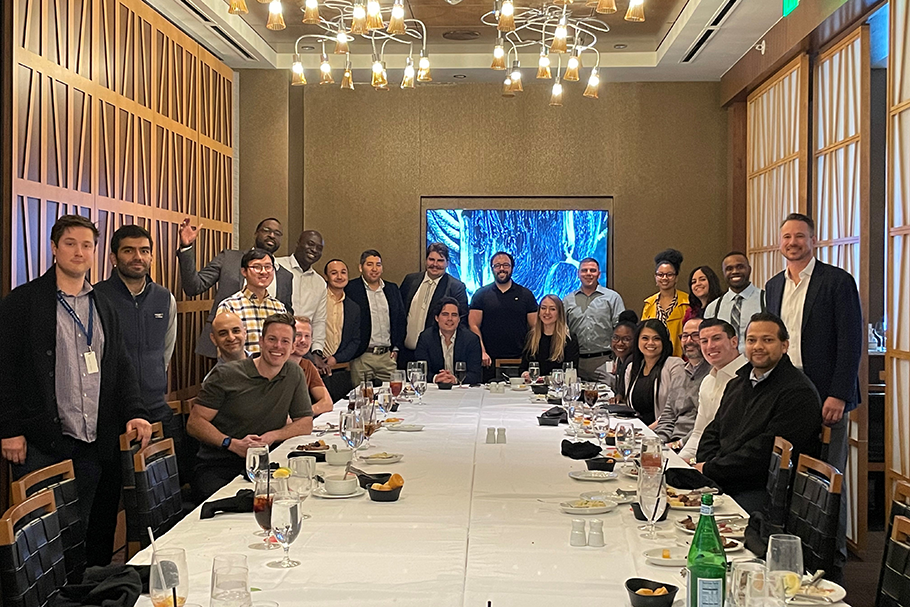 Need begets creativity
In the time since Emily last worked with the client, their revenues had grown exponentially, and substantial investment had arrived in the form of private equity. The expansion was fueled by a rapid pace of acquisition, with an average of three acquisitions a month, and was putting increasing strain on the manual processes in place for revenue numbers and other data.
"The rapid development gave Siegfried an opportunity to grow the team deployed to the client in waves of three," shared Emily. "And the relationships I'd built and the trust I gained gave me the opportunity to step into a leadership role to best solve the problem."
The breakneck speed of acquisitions and increasing revenue meant sustainable processes for finance and accounting projects were top priority. The volume of data continued to expand and adding headcount would only be a short-term solution.
"Short-term solutions do more harm than good. Siegfried's focus and approach is always on providing long-term value for our clients, so I connected with the client's IT department to search for an appropriate solution. We struggled to find something."
The overwhelming amount of data was the main sticking point: there were seemingly few options on the market that supported the volume of data the client had to work through. After constant conversations with her network, Emily was finally introduced to Alteryx and its powerful data analytics capabilities. The value the platform could provide was immediately evident, and after Emily presented a proposal showcasing how the improvements would sustain growth, the client was in full support, and she dove into learning about the platform and teaching the members on the Siegfried team.
"Digging into a challenging problem and solving it by creatively leveraging novel platforms is exciting," Emily said. "And the early results were impressive. The 2021 audit was 20% automated and the goal for 2022 is 80% automation."
The client, after seeing these results, increased its investment in the Alteryx platform and expanded the scope of the initial project by making Alteryx a company-wide tool.
"Our group is the only team in the company that didn't add headcount in 2020 or 2021. The value add has been above and beyond expectation," Emily reflected. "Team recognition is what's most important to me, and seeing the response to our efforts has only made us more passionate about further improvements with Alteryx company-wide."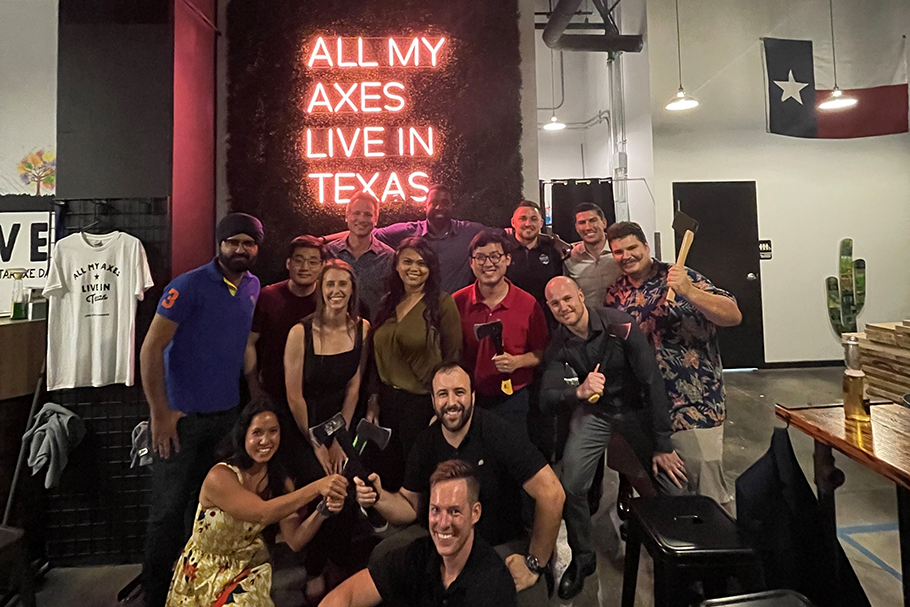 Advancing careers
Emily served as the fearless leader on the Alteryx implementation and roll-out at her client, but her focus on a team culture of excellence and accountability, along with a human touch, continues to drive the high-quality results. "We have a team of unicorns and an amazing support system, but we're more than just accountants. Everyone on the team is compassionate, nice, respectful, and all those things coupled with the great client environment helps us continue to add value."
Each member of her team started as a preparer on the workflows and was empowered to showcase their strengths and capitalize on improvement opportunities. "You have to step back and let people shine to help them find the place they can be the most successful."
Emily's empowering approach to leadership was evident from the beginning of the implementation project and sparked growth from the younger, less experienced team members. "I didn't know anything about Alteryx before this project," Emily admitted. "Because of Siegfried and this incredible client, I was exposed to something completely new to me, and I was able to assemble a team of superstars who eagerly pushed themselves to new heights. The model we created in Alteryx was built impeccably by someone with limited experience with the platform and he now leads a team of Alteryx champions."
This story is just one part of a larger series on interesting and challenging work and what Siegfried offers employees. Continue to check back here for more!