A strong mentor can drastically change the trajectory of your life, both personally and professionally. And that's why it's so important that we develop compelling connections — a strong relationship can help improve your life and the lives of those around you.
One important relationship you should focus on is the one you have with your mentor, especially in regards to your leadership growth. Everyone benefits from having an advisor or confidant, and an inspiring mentor can have a significant impact on not only your career, but your life.
A mentor is someone who can help you navigate through challenging situations, provide constructive criticism, and give you advice based on their own experiences. If you don't have a mentor, today might be the day to put some thought behind who you could reach out to and who could fill that important position.
A quality mentor can be tricky to find, but here are four characteristics that you should look for:
Provides unique career insights and perspectives
A mentor should have a wide range of experiences so they can give you a variety of perspectives when helping you make decisions. Often times, only the passage of time provides enough clarity on how to best execute in certain situations. With help from an experienced mentor, you can gain the wisdom that time has granted them.
Outside and diverse experiences provide new ideas and perspectives. A valuable mentor is there to open your mind and ask thought-provoking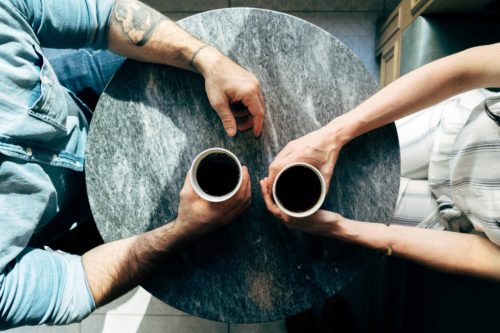 questions to get at what's best for you.
Inspires you to action
Knowing what to change and where you want to grow is one thing, but putting it into action is a different story. A motivating mentor should get you to go above and beyond what you expect of yourself and push you to achieve your goals.
They should challenge you to step outside of your comfort zone and try new things. If you are playing it safe and your expectations are too low, a valuable mentor will be happy to let you know. Starting on a journey towards improvement is tough to do alone, but the motivating role of a mentor allows you to get excited about your progress. Share your ups and downs with your mentor along the way!
Holds you accountable for achieving your goals
What's a goal if you aren't accountable for it? Not only should a mentor inspire you to act, but they should also be making sure you're making progress, however small. Communicate your plan on how you hope to achieve your goals — it helps your mentor gauge your progress.
If you stray from your plan, for whatever reason, a mentor will try to understand why this happened. They will then work with you to help you get back on track or help you reassess your plan to put you in the most optimal position for success.
Enthusiastic about your success
Finally, a mentor should be excited for you to succeed. This person will be happy to celebrate your successes, reminding you to take some time for yourself along the way. Enthusiasm is very important because it will give you confidence that they are vested in your success.
An important thing to remember is that this relationship is a two-way street and you need to effectively communicate your expectations to any potential mentor. Finding a good mentor who can help you navigate the challenges you will face in your career can be a very rewarding relationship, but it requires effort from you as well.