Working on your individual fitness and finding the dedicated time to focus on yourself while juggling a busy professional and personal life isn't easy. It takes time, effort, and patience to figure out what works best for you. For Eric Rooney, Regional Professional Resource Director, running is where he found that balance.
The running community was integral to pushing Eric along his fitness journey. Soon, he found other professionals at Siegfried that shared similar goals and mindsets. To spark his motivation and foster a sense of community within the Firm, Eric teamed up with Alex Rust, a fellow runner and Professional Resource Director in Denver, to create the Siegfried Strava Club – combining their shared passion for running with the Firm's ideals of helping each other toward transformative growth.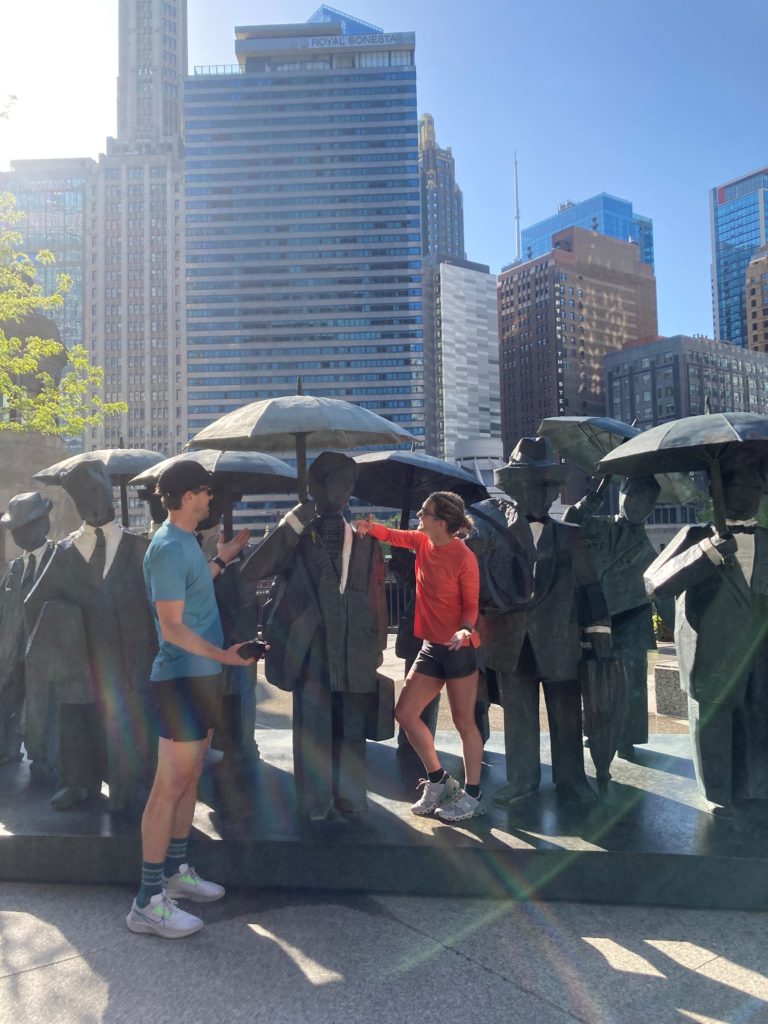 Getting started
With the birth of his daughter and the transition to a new role at Siegfried, Eric found he had less time on his hands and was eating more and exercising less. He knew he needed a change ­– and it needed to be something that had flexibility and could be done anywhere, at any time, and with whatever amount of time was available. Running was the perfect solution.
"I started going to group runs once or twice a week just to make sure my pants still fit," explained Eric. "Through that, I met more people in the area and heard about the different goals they were setting for themselves. That gave me the drive to want to start racing and see how much potential I had versus just doing it as a way to maintain my health."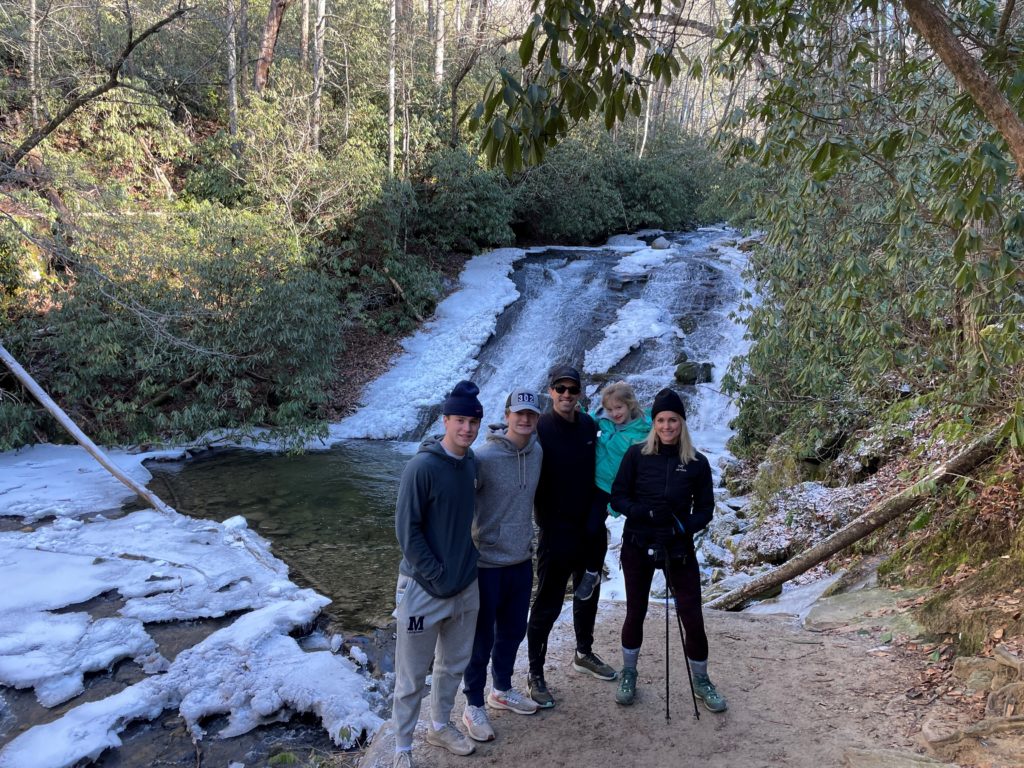 Now that his daughter is almost nine years old, Eric has developed a more competitive and rhythmic fitness regime that he could feel good about. "I'm active for about an hour every single day, almost without exception. I like to wake up at five something and go to bed at nine something, that way I can be active for an hour before work each day, which is a process I have really enjoyed."
Not only has Eric's growth-oriented perspective encouraged him to push himself as a runner, but it has also translated into all facets of his life.
"This idea of striving toward continual improvement really carries over into every area of my life, and it's helped me to rewire my whole mindset," said Eric. "I'm always asking myself, how can I do better? How can I improve? How can I make this better than it was before?"
While the determination required to complete your goals mostly comes from within, it's a lot easier to feel motivated in a group of like-minded individuals. This, alongside the Firm's Live Well Be Well initiative and the fact that it's simply more fun to run in a group, is what inspired Eric to start the Siegfried Strava Club.
Starting the Siegfried Strava Club
Eric was introduced to Alex because of their shared interest in fitness and trail running. The next time they were together, the pair made it a point to go for a run.
"A few other people joined us there. And then a few different people began to factor into that group," Eric explained. "I had all of these different running relationships within the Firm, and I just kind of pulled them all into this one spot with the thought that it would be easier to coordinate group runs and build community."
Originally, the club began with smaller group runs of five or six people that would meet up and run trails together – no cameras or prizes, just connection. To maximize the feeling of camaraderie, Eric invited the group to join Strava, a social media platform where you can track and share your fitness journey. Today, the Siegfried Strava Club has over 30 members who connect with each other to further their Live Well Be Well goals and cheer each other on.
The Fun Run in Las Vegas, NV last September was the largest Siegfried Strava Club outing to date. And though the group was initially centered around running, they've used the app to build relationships across the Firm. "We have just been trying to build a community," said Eric. "Anytime we are going to be in the same place, we always try and plan accordingly and have races, trips, or meetups."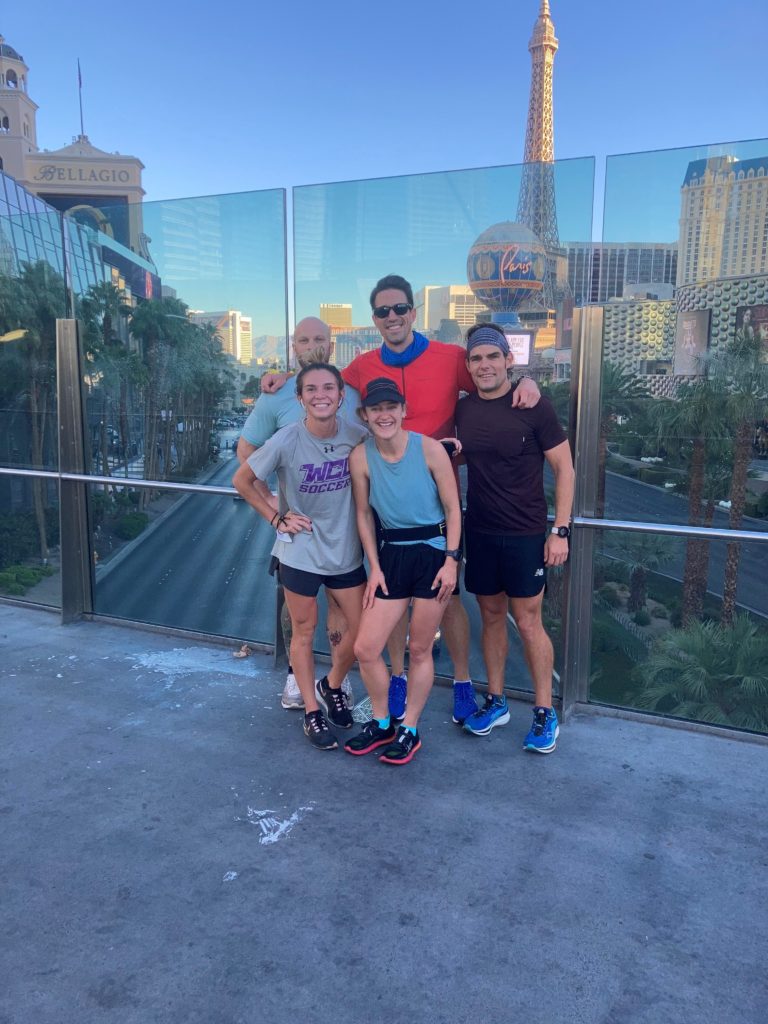 "It's really nice to have a community and people that you can talk to – a group of people where you're supporting them, they're supporting you, you're learning from one another," Eric reflected. "People have come to me to ask for advice and training tips – and there are other people that I've done that for. Together we can look forward to the little things, like 'Oh, I'm so excited for Vegas, because I'm going to get to see this person and get to do this together.' In the winter months when you're alone and it's 30 degrees out, you need little things like that to look forward to, to get you through the cold until you can be with friends."
One last piece of advice from Eric Rooney, "Find something you love doing, dream big, and set big goals. Surround yourself with friends to share and support each other and enjoy the journey to your goals and dreams."