Success isn't about achieving what others set out for you, or accomplishing what others feel is most important. Success, for Corrie Herris, is about carving out a lane to enjoy your passions and live out your dreams. Though she grew up in a close-knit community in Ohio, Corrie wanted something different from life than her hometown could offer. By taking baby steps, staying focused on her goals, and keeping an open and positive mindset, Corrie achieved her dream of not just moving to Denver, Colorado, but living the lifestyle she wants.
"The way I live here in Denver is a bit more intentional. I'm not just going with the flow," she tells me. "When I got here, I had the chance to completely start from scratch and say these are the things I want to do, these are the things I'm prioritizing, and I'm going to make that happen now."
This commitment to herself and her vision for the future has consistently inspired Corrie to stay the course before reaping the rewards. And after a fateful ski trip in college, she settled on what her biggest goal would be.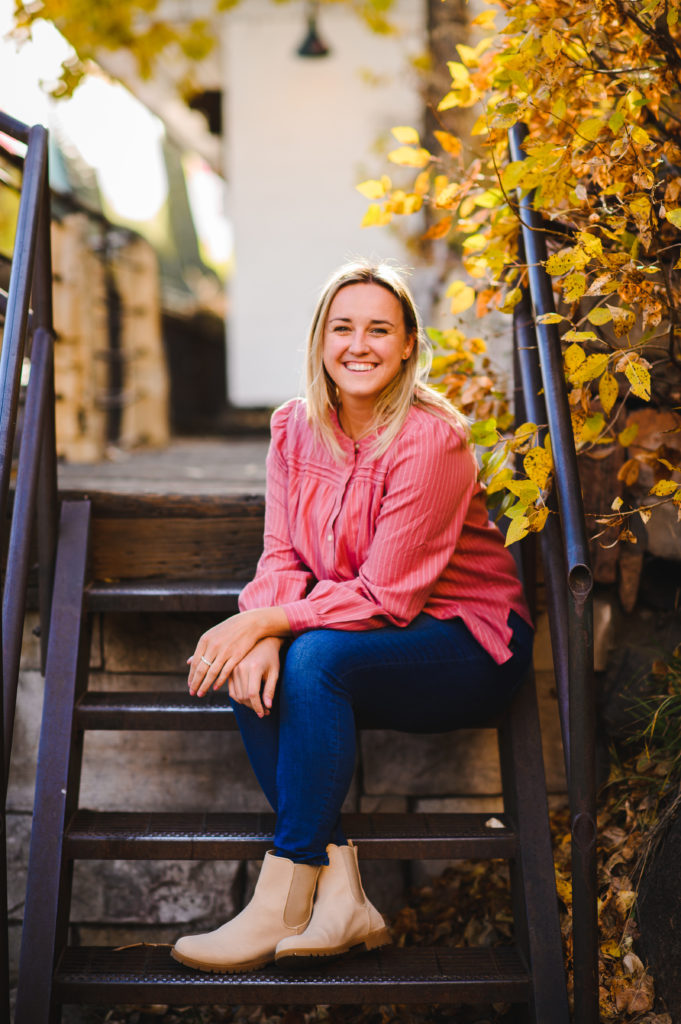 Discovering Denver
Corrie enjoyed an interconnected hometown network of supportive parents and longtime friends in Ohio that powered her through college and the start of her career. But it was a college ski trip to Denver that changed her outlook on her hometown and its role in her future.
"As soon as I got to Denver that first time, I just knew then that I wanted to live there. I thought to myself how fun it all seemed, and how different it was to what I was used to: it's healthy, it's active, it's communal. I always had it in the back of my head that I wanted to live out West and Denver just clicked with me."
And a few years into her career, Corrie still held ambitions of moving to Denver. But her familial way of life seemed too good to pass up to move to another town just for her own desires.
"I was so nervous to make the jump because I'm very close with my parents. I used to see them every week or every other week, so that's what was hard: to make the choice to walk away from that," explained Corrie. "I'm just so thankful that my parents are really supportive of it, they understand this is my dream and makes me happy. You know, if that means we call each other more often or I take more time off to come back to Cleveland to see them, that's okay and we can work through it together."
And even though Corrie left Ohio, she isn't far from more connections in her new city. "I have a couple of college friends that moved here, I have a roommate who moved here with me from Ohio, and I have an aunt and uncle that live about an hour north. I do have a network here, but it's not like in Cleveland where I went more with the flow of the crowd. Here I've got a lot more control over what I spend my free time doing."
Moving the needle
Before Corrie could enjoy her desired lifestyle in Denver, she had to first find a path forward. After coming to Siegfried, Corrie developed a rhythm around her future goals and what was required to bring them to fruition.
"At Siegfried, I've had the opportunity to engage in so many different ways with people and content to really think about how I wanted to bring my goals to life. I've done so many leadership advisory worksheets, had one-on-ones with my mentors and supervisors, and really prioritized my goals, personal and professional. The persistent focus on growth is what helped me really figure out, step-by-step, how I could make this move happen."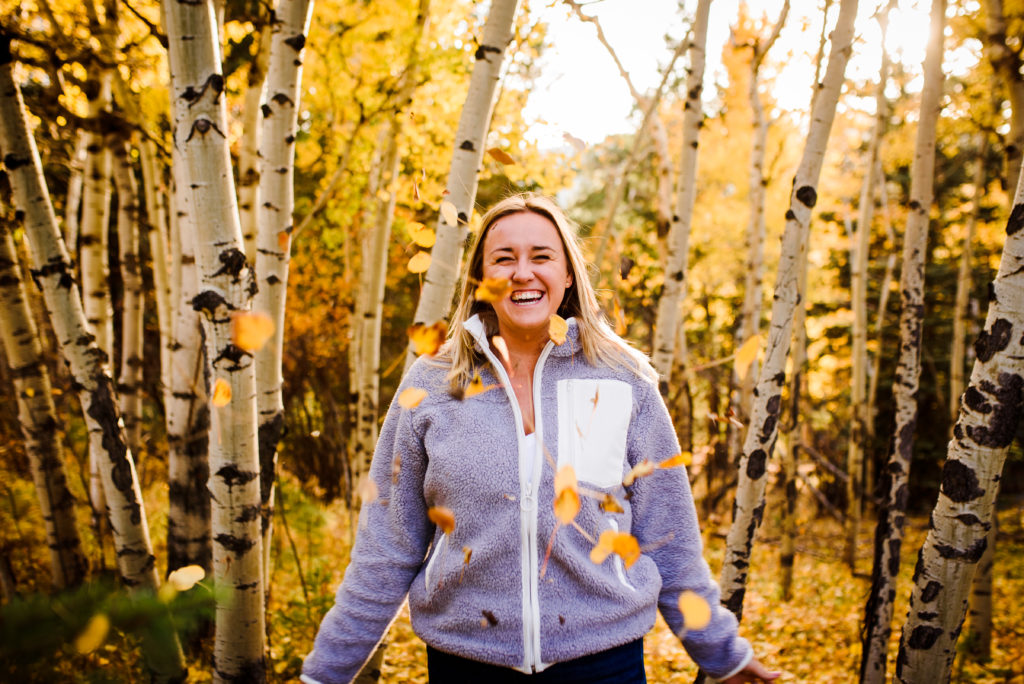 Big changes and success don't happen overnight. But through Corrie's rhythmic and consistent focus on obtaining her geographical freedom, she put a plan in place to create her own version of success.
"In the fall last year, I started seriously talking to my supervisors about wanting to transfer and together we made it happen!" shared Corrie. "I moved out here in April and I'm still working for an Ohio client, but I've been integrating into the Denver market and now I'm here permanently and it's been really fun so far!"
Making changes to live it up
There was more to Corrie's dream than just moving to Denver. Starting fresh in her city of choice meant she could reinvent herself and her habits to get the most out of the life she truly wanted.
"I prioritize things differently here," Corrie mentioned. "I won't spend the weekend going out to eat, I'll spend the weekend out in the mountains hiking or rock climbing with friends."
Corrie has always enjoyed hiking, even in Cleveland, but Denver is a different beast, offering much greater elevation and challenge. Denver locals affectionately refer to some of the highest peaks as "14ers" because of their 14,000 feet (or greater) height.
"I've done five 14ers so far! It's been so rewarding when I get to the top of a mountain after 16 miles and 4,500-foot elevation. It's really hard but I'm really enjoying hiking and exploring other hobbies out here."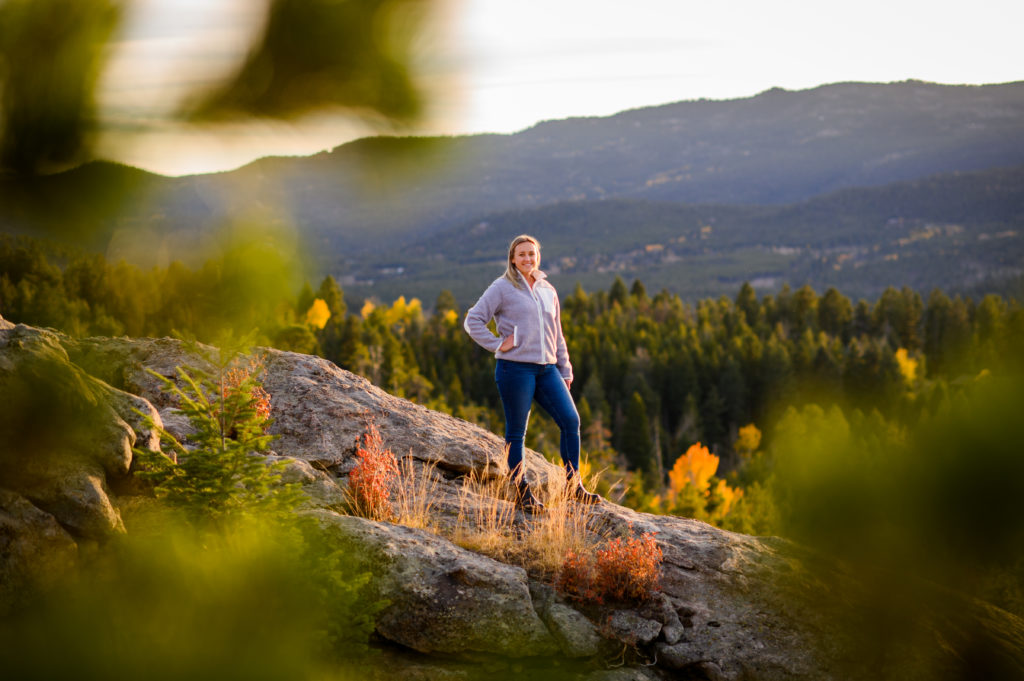 Manifesting her lifestyle
Now that Corrie is officially moved in, she can't help but feel like she has to dive into new hobbies and put herself out there. The upcoming winter and corresponding skiing and snowboarding seasons are already marked on her calendar. But there's been more to Corrie's enhanced lifestyle than developing her active hobbies.
"I would say I'm living the life that I said I was going to, that I said I wanted. I don't want to go back into certain patterns of not taking care of myself, not eating well, working too much, not putting up boundaries that I need to stay healthy."
One of Corrie's favorite parts of Denver has been the communal culture of balance in life. There's a distinct focus on working hard to be able to enjoy free time outside in the best ways possible.
"It's a culture out here, that's what everyone here does," Corrie shared. "That's not the approach I experienced in the Midwest, so I want to make sure that I don't ever fall back into some of those patterns where I'm not thinking about my long-term health."
Starting fresh can feel elusive and daunting, but Corrie is a prime example of how consistent, rhythmic focus on goals and dreams can create a tidal wave of positive change and growth. With a change of scenery and the passionate desire to live how she's always wanted, Corrie has the space to become who she wants to be.
#WorthMentioning
Corrie sleeps soundly at night knowing she's been of service to her friends. "If a friend is going through something hard, I like to spend so much time and effort being there for them, and if I can do that, I feel good about it."
Being inclusive, available, and reliable are all attributes Corrie looks for her in friends. "I've met so many inclusive people here at Siegfried that make me feel welcome and comfortable to try new things. And I've had the same close friend for 10 years now and it's all thanks to us being there for each other consistently."
Connections from her hometown have been inescapable for Corrie, even in her professional life. Her former supervisor in Cleveland, Katie Bader, was roommates with one of Corrie's mentors in public accounting. The two instantly connected and soon, Corrie found herself at Siegfried.
An avid country music fan, Corrie can't bring herself to love other genres as much, even though she tries: "Everyone tries to get me to listen to other stuff and I try it and I always revert back to what I know and love! I'm obsessed with country music and I love country concerts!"