A college major is never quite a guarantee of career path.
In her first year at Baldwin Wallace University, Katie Bader quickly switched her major from education to accounting, but today, she finds herself drawn toward teaching and mentoring young accountants at Siegfried with a smile on her face.
"As much as I was apprehensive about going into teaching originally, I really enjoy working with other employees at the Firm, even if it's just giving them confidence in themselves or mentoring them through new projects," explained Katie, a Manager and Team Leader in Siegfried's Cleveland Market. "I enjoy helping others learn from my experience; they shouldn't have to fall on their face if I can pass important lessons on."
Helping people outside of herself has been Katie's mission for quite some time. Initially, Katie planned on being an elementary school teacher before becoming a business major. Once there, she found that accounting clicked well with her strengths. Now, after years of experience, the tides are turning back and Katie's ready to embrace a teaching role and share some pro tips with newer hires.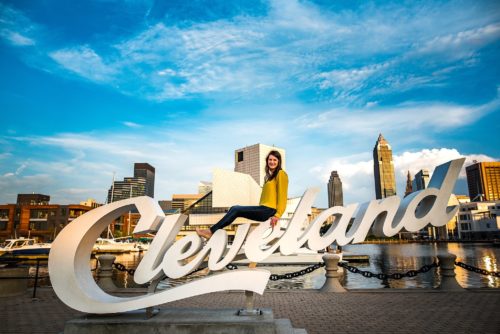 There and back again
Much like Katie's experience of growing into an accountant, her path to becoming a Team Leader has been anything but straightforward. The Parma, Ohio native, simply put, is Cleveland through and through. (She even travels to Goodyear, Arizona to attend Indians spring training!) But during Katie's first year at Siegfried, she was faced with a tough decision: move away from Siegfried and the position she had worked so hard for to be with her eventual husband in Columbus, or fight through the uncertainty of a long-distance relationship.
"I loved my experience at Siegfried so much and I really didn't want to leave," explained Katie. "But, I had to make the tough choice to be with my now-husband, Greg. We were committed to each other and even though I was losing something so incredible in my professional life, I made the choice to be with him. Once in Columbus, I worked for JP Morgan for a little more than a year before moving to Cardinal Health."
Soon after moving to Columbus, Katie and Greg decided on forever, got engaged and married. It didn't take long for them to start their family, but after careful reflection, Katie and her husband returned to Cleveland to be closer to her parents and the city they love, with six year-old Avery and two year-old Anna. The Firm welcomed Katie back with open arms, excited to take part in the next chapter of her journey as she grows into a better leader.
"My work experiences away from the Firm have shown me how special Siegfried is: other companies simply don't invest in their employees as much!" said a grateful Katie. "MY Journey® in particular has been incredible for life decisions like these. It has helped me stay focused and understand the what, why, and how of the things I do in my life."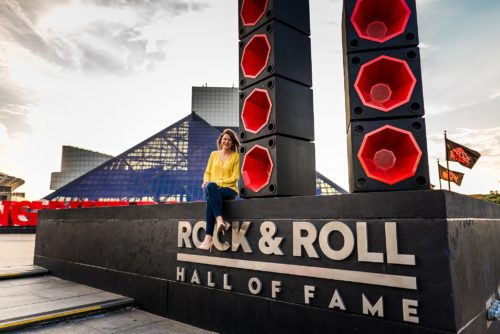 Bringing it all together
Katie's outlook on work experiences is refreshingly positive and speaks to her ability to create meaningful relationships and value for the clients she works with.
"I've grown to see everything as a learning experience," Katie shared. "I like to ask myself, 'How is this working for me?' instead of 'How is this happening to me?'. When you think of life in that mindset you stop feeling like a victim and you empower yourself to make the best out of any situation."
Katie's desire and willingness to teach and help others make the best of any situation comes from not only her other work experiences but also her kindness, one of her favorite character ethic traits.
"Having been other companies, I find myself better able to tackle tough situations. I've worked with people who aren't as kind, or are just very blunt about things, and I've learned how to personally handle that attitude. I think kindness is critical simply because you never know where someone else is coming from so staying positive and having some empathy go a long way."
#WorthMentioning
• Katie is on a first-name basis with former Cleveland Indians pitching coach Mickey Callaway (now the Manager of the New York Mets).
• Growing up, Katie had huge ambitions of being a cashier at the grocery store.
• One of Katie's biggest goals today is learning and becoming fluent in sign language.
• Katie's family is growing – she's due with their third girl in December!