Leadership is not reserved exclusively for board rooms and managers, politicians, and military generals. Leadership is found within each individual and it is defined by disciplined choices and a person's character ethic and unique intangibles. For Olek Lis, a Senior Associate in Silicon Valley, leadership drives his personal and professional success as a youth soccer coach and accounting advisor for our clients.
"In both coaching and in business, emotional intelligence, effective communication, and growth mindsets are important," shared Olek. "There's a misconception that because I'm working with children and a soccer ball and not in a cubicle on a computer, I'm not providing the same level of value, but I'm a better professional for our clients because I strive to be a better coach, and vice versa."
The son of Polish immigrants, Olek grew up in a family passionate about soccer. Every season was spent playing the game with his two older brothers, and when the sun went down or the weather went south, the time was filled with televised FIFA matches and Football Manager simulations. Olek's love for soccer would bring him overseas to Poland to play semi-professionally, before returning to the United States to play collegiately for University of Massachusetts – Amherst.
"Being able to play at UMass Amherst with high-quality facilities and coaching was an incredible experience," said Olek. "But always in the back of my mind I wanted to go into coaching." So immediately after finishing his collegiate soccer career, Olek took the reins of his hometown high school varsity team in Westwood, MA, beginning a journey of improving himself and those around him and inspiring transformative growth.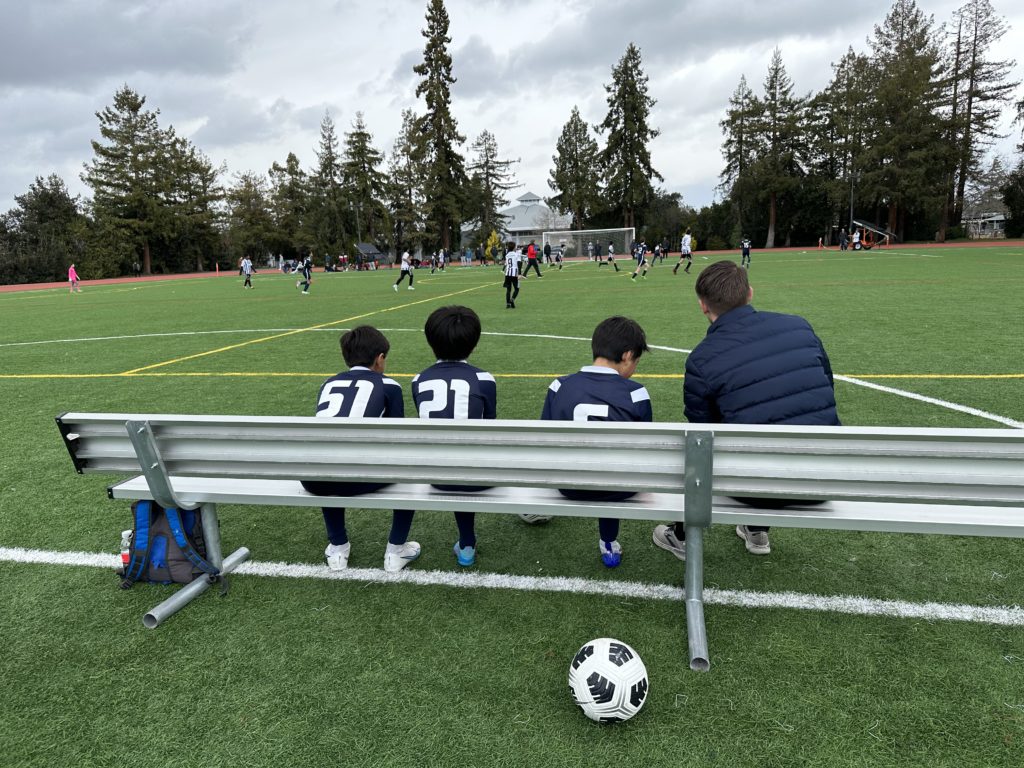 Learning the ropes
Olek was inspired by the famously popular managers in the Premier League and beyond, but maintains that his love for the game is not limited to a particular club badge. "I don't have a strong emotional attachment to one team, but I learned a lot from watching Chelsea and Tottenham over the years. Once you get into coaching, you're really just looking at different styles and coaching philosophies and adapting those ideas to your own approach."
Starting out as a high school coach provided Olek with the opportunity to learn and establish his own style while fostering his players' development. Access to field space was guaranteed, practice was mandatory, and players were going to be on the team for one to three years.
"The high school environment really allowed me to take a leadership perspective of how I could engage these committed and hard-working players and drive their individual growth for collective success."
However, the high school season is only three months long, and the town lacked a local club team for players to continue growing throughout the year. Instead of feeling restricted by the opportunities available to his players, Olek improved them. He joined forces with local partners and began hosting his own free leadership and fitness sessions.
These sessions allowed him to connect with his players during the off-season and inspire year-round growth within the group through team building exercises. The players became more comfortable socializing with their teammates, giving instructions to one another, and caring for the good of the group, fostering a sense of both self-confidence and camaraderie. From there, Olek was able to start a local club team.
"With the synergy of the strength and conditioning and leadership sessions, and the addition of club and summer league ball, we essentially created an entire curriculum for the players to engage with and grow," Olek said proudly. "By my third year with the full program, we achieved one of the best seasons in school history."
Changing directions
Soon after this third season coaching, Olek moved to the Bay Area, joining Siegfried's Silicon Valley team. He also pivoted from a high school soccer to a local club team, and recently earned his USSF C level coaching license, an important step to improving his credentials and setting him up for professional licensure.
The change of scenery has sparked increased leadership development opportunities for Olek as he is exposed to other coaches in a collaborative environment. "Being able to work with accomplished coaches from England and Brazil who are eager to share everything they know about the game has helped me learn more quickly and in a more focused way. I certainly find professional coaches and their philosophies interesting, but it's the other coaches I've worked with closely for my C license that inspired me the most."
In addition to this transition to club soccer, Olek has started a new chapter of his career by coming to Siegfried, and finds inspiration and motivation from the strong focus on leadership at the Firm. "Having studied leadership so closely from coaching, I've learned motivation comes from three things: autonomy, competence, and relatedness. Siegfried hits on all of these things, empowering employees to choose their own path, to feel confident in the work they are doing, and to build and maintain meaningful relationships with the people in their lives, personally and professionally."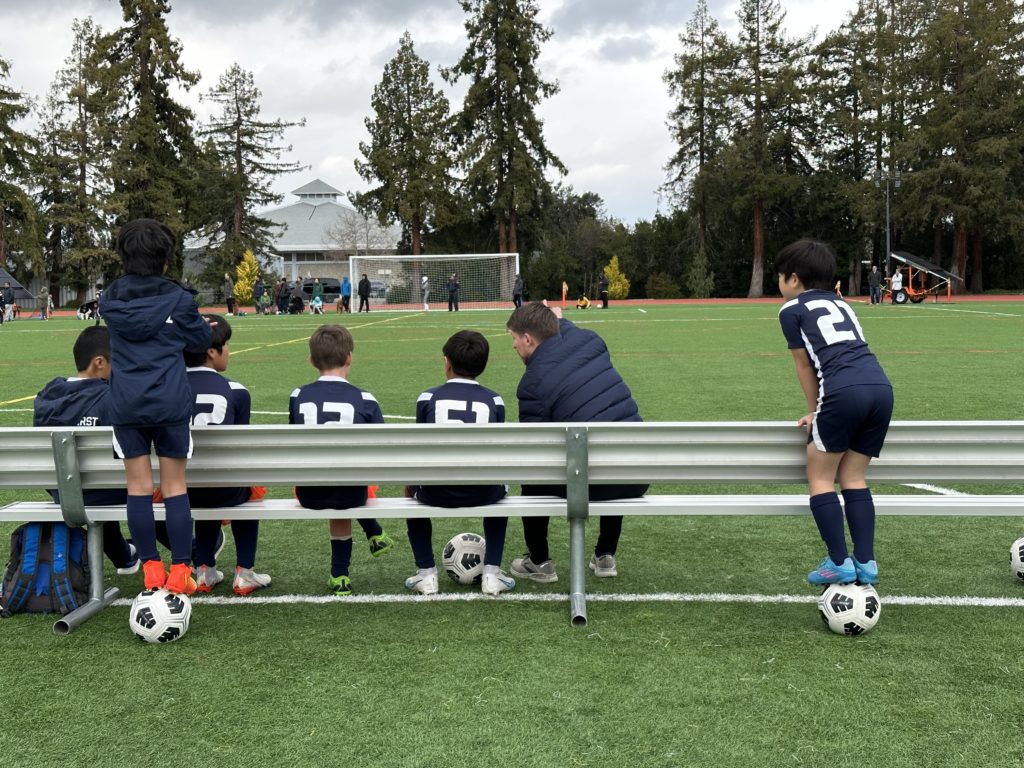 The leadership difference
The overlapping focus on leadership in both his personal passions and professional endeavors inspired Olek to improve as a leader in all he does, and do the same for those around him, including his players and his clients.
"When you take a step back, it's amazing how cross-sectional everything is, especially between coaching and consulting work," he explained. "We pride ourselves on our unique intangibles at Siegfried and how we show up to our clients, and that's something I try to emphasize to my players as well. Ball mastery skills are a focus at club level, but so is building strong character and work ethic. When we show up, whether it's for clients or youth players, we maintain high standards while leading with kindness and empathy to grow stronger as a team."
Although Olek's encouragement of strong intangibles, in the game and beyond, makes an impact on his team, it's the way he communicates that has inspired him to keep improving as a coach and a professional.
"It's important to be very clear and concise in how you communicate with young players, and by really focusing on the language used creating an environment of psychological safety, it translates to exceptional results," commented Olek. "It spills over into my work with clients as well, taking the time to build the relationship, to figure out the right communication style, and always leading with positivity to deliver something truly impactful."
And deliver he has. Olek's dedication to leadership of himself and others has already started paying off for his club team in California, improving from a seventh-place finish in the fall to a second-place finish in the spring. With more time on the pitch and with his players, Olek hopes to improve even further, and enjoy in collective success with everyone he works with, from his players to his clients.