The COVID-19 pandemic is arguably the most significant global event since the 2008 Great Recession gripped the world economy. Our routines have changed in the blink of an eye. Social distancing is now the norm, and states have closed gyms, restaurants, and entertainment events, forcing people to stay apart.
For Cassandra Essick, Employee Engagement Associate at Siegfried, the chaotic events of the past few weeks have reminded her of her struggle through 2008 and her journey back to enjoyable normalcy. The similarities between these two seismic events are striking, but Cassandra promises it will get better: "Even though it's bad right now, and it might get worse before it gets better, my experiences in 2008 and others' experiences throughout history show it will get better."
Building and using a network
When Cassandra graduated from the University of Delaware, she decided to pack up the car, leave her friends and family behind, and start her life on the west coast in California. Cassandra wanted to forge her own path and while she didn't know it then, the lessons she learned through her experience would guide her through the Great Recession.
"When I first got to California, it was a lot of trial and error, but I knew I had bills to pay," Cassandra shares. "I was introduced to credit repair and management and started building relationships with those around me."
Though she never envisioned herself working in credit, the mortgage market was taking off at the time. A position at New Century Mortgages provided an incredible opportunity for the young professional to grow.
"I loved the pay, I loved the way of life," Cassandra says. "I had my first home when I was 25 and had my son when I was 27. Everything was so great, I didn't think it could get any better. Working up to 80 hours a week wasn't even a problem, I enjoyed our pace and culture so much. And then layoffs started happening, and one day in 2007, the firm closed its doors."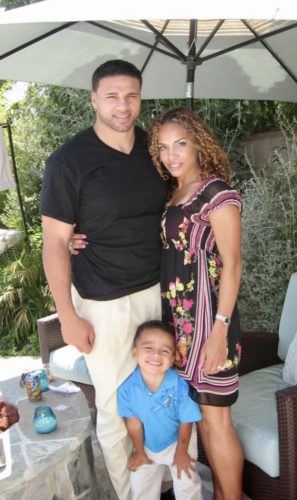 Starting over
Unlike the travel and hospitality sectors of today, the crash of 2008 impacted the financial sector first. Cassandra, however, remained determined that she could find something else. And she did. After two months, she was back into mortgages, but it wasn't for long. Layoffs were sweeping through the country.
"After I was laid off again, the bleak picture really started to take shape and I knew we were headed for trouble," Cassandra confirms. "Without any jobs, my husband and I sat down and started going through our networks of friends and co-workers just checking in with everybody."
Cassandra and her husband didn't just connect with their network over Facebook, they met over coffee or dinner ("We just did it a little cheaper!"). After being persistent, and though she had no prior experience, Cassandra was offered a position with a property management company.
"I had accepted less pay to work with this company because I really needed to do something for my family. It was very humbling. But, I focused on building my skills and learning new things, especially in customer service."
Cassandra even picked up a serving job to help her make ends meet before her network rewarded her again with an improved position in consulting at Bank of America. But the journey was not yet complete: later, Cassandra connected with a close friend from college and was offered a role at Siegfried, which she accepted in 2016.
"You have to hold onto your goals and dreams even during turmoil," shares Cassandra. "You can't control what's going on, but you can control your reaction to it. I thought, 'Ok, I can't have this, I'm losing this,' but I didn't lose my friends or family, and all that material stuff I got back. Always believe you can have the best, it just may not look exactly like what you pictured in your head."
Grappling with loss
Cassandra enjoyed a highly successful start to her career in corporate America, owning a home and starting her family before turning 30. The crash of 2008 took away most of that: her job, her home, and her car.
"I couldn't pay my mortgage," Cassandra confides. "My house value had gone down by 50% so I had to short sale, which was heartbreaking, and my son cried too. We moved to an apartment and that was very humbling. I told myself every day that I would find a way out of this mess. I started digging into old articles so I could learn from the mistakes of others, the mistakes made in other recessions, so I could see how people got through — I knew it would be the same for us."
The pandemic has made a similar impact, sending unemployment numbers into the millions and leaving many without a clear path forward. In times like these, Cassandra maintains a focus on gratitude, to remind her of what she has, instead of what she doesn't.
"You have your family, your health, your friends, your pets, whatever it is: focus on the positivity that you have in your life," explains Cassandra. "For me, I'm still lucky enough to be working, and I'm very thankful for that."
Finding new passions
Still, even the most positive among us has a bad day and needs to find an outlet for their frustrations. During the challenging times of 2008, Cassandra signed up for and completed the Los Angeles Marathon, finding a love for distance running.
"The marathon just felt like the perfect metaphor for what I was going through," shares Cassandra. "I was losing everything I had thought was important, but still getting through it and coming out stronger and more resilient."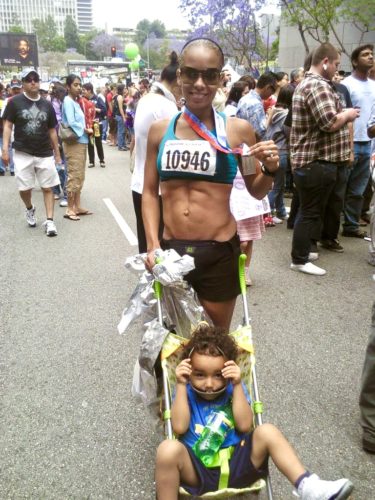 The events of 2008 did not discriminate; millions across the country were directly impacted by the financial crisis, and the pandemic today is no different. There's some solace in the universality of the situation and according to Cassandra, acceptance is simply part of the game.
"Just know the world is unfair and you still have to battle through anyway and find the sunshine and positivity throughout the storms."
Taking it one day at a time
Our lives have fundamentally shifted to account for social distancing, but this time is like any other: it shall pass. Like a tortured high school existence, the pandemic will be a passing phase; painful while present, but ultimately finite in its duration. That's why Cassandra demands a focus on the present — the here and now — and what we can do to improve our futures.
"Just take it one day at a time," Cassandra says. "And on those days when you're not feeling so great? Pick up the phone, get on your computer, and reach out to your friends and talk to them, maintain your connections and share your feelings. We're all in this together."
That same mentality enabled Cassandra to create her own success after 2008, slowly building a new life she could be proud of. That doesn't mean there won't be obstacles or hiccups, but a dedicated focus helps reduce the impact of things outside of your control.
"To me, the journey back to the life I wanted actually turned out far better than I thought it would, because at times you can lose sight of your goal," said Cassandra. "You have to stay focused on whatever it is you aspire to, even if it seems the world is working against that."
Supporting each other
With everyone in the country and many across the world in the same boat, it's important to create accountability between you and your friends and family. By working together, we can support each other to accomplish our own goals without being bogged down in pity.
"My friends and I, we all went through the trenches together, we all lost our houses," explained Cassandra. "We started running together and finding ways to be accountable to each other so we could all pull ourselves out of this."
Communities across the country have mobilized to help their neighbors during the pandemic, with children home from school volunteering to deliver groceries to the elderly. Even businesses are acting neighborly; many restaurants have offered free delivery on takeout and grocery stores have offered more flexible hours.
"Don't be too proud to ask for help. All of us are in this together," says Cassandra.