One of Siegfried's 5 Promises to our employees is interesting and challenging work, which we know can mean different things to all of us. The unmatched exposure we provide to new projects, companies, environments, and industries is just one aspect of what we offer our Professionals, and we believe it's an extremely powerful opportunity for our employees to elevate or even redefine what interesting and challenging work means to them on a very personal level. In this series, we'll take a look at how the promise of interesting and challenging work comes alive for our Professionals.
Creating impeccable business processes that support long-term success requires much more than simply crunching numbers and managing spreadsheets. For organizations to reach the next level of their success, they need agile leaders who approach change and growth with not only confidence, but care.
Leah Oleski, an Associate Director in Siegfried's Charlotte market, has a passion for process improvement. She's also a fan of operational excellence and isn't shy about the fact that she's made a name for herself by being adaptive and fearless in the office.
"At Siegfried, we have the unique opportunity, and are actually encouraged, to initiate conversations with our clients around improvement, value, and leadership, and it sparks results," Leah smiled. "As 'outsiders,' we come into organizations and see things a little differently, so it's important we place ourselves in front of the decision makers and support them in a way that promotes transformative growth for not only their company, but for them."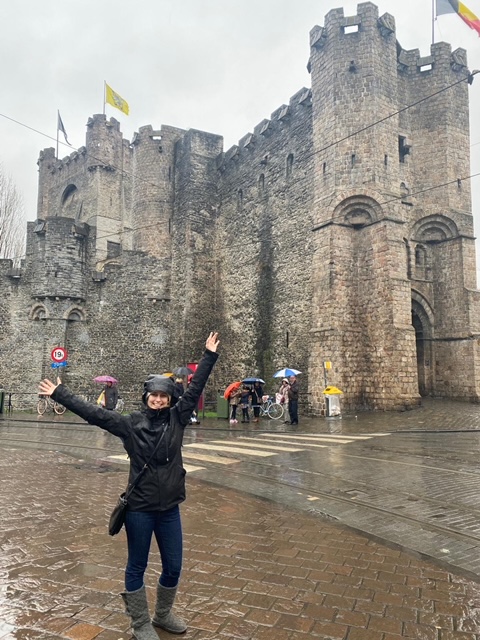 This 'make yourself known' mentality defined one of Leah's first projects at Siegfried as she took the lead on shifting an international client's North American operational functions from Connecticut to North Carolina. Leah jumped on an impromptu flight to the client's Belgium headquarters to strategically pivot the SAP implementation plan for greater value-add.
"It was the experience I had in Belgium that helped drive home the true value Siegfried's Professionals can provide," explained Leah. "Because I was confident and proactive, I was able to convince the executives that North America should lead the SAP implementation, rather than being at the tail-end of the project." Leah has only grown more self-assured since, setting her up for more interesting and challenging projects at Siegfried clients.
Starting strong
Fast-paced business moves don't always leave time for the most thorough preparation, but Leah begins her projects in much the same way: by prioritizing how any type of change will impact each person and process. "I don't rely on what I've done before. I try to deeply understand how things work for this client and group of employees, what the teams think, and then create camaraderie to promote positive change that makes their lives better."
One thing Leah does rely on, however, is tone from the top. She works hand in hand with leadership to meet and get to know the impacted teams while creatively improving processes and driving transformative change.
Going one step further
On one of her more recent projects, Leah stepped into a Chief of Staff role for the Chief Accounting Officer (CAO) of a large oil and gas company. The client was preparing for a global finance transformation project that included an enterprise resource planning (ERP) implementation, creation and location of shared service functions, the development of a finance center of excellence, and the reorganization of people in conjunction with change management. Primarily, Leah was there to support the creation of a global finance function that was going to scale out for years and equip the client teams with powerful tools to make strategic decisions.
"A global ERP implementation is a massive driver of change and presents an opportunity to improve existing processes," explained Leah. "To best leverage the opportunity, you have to create a path and a vision for how it's all going to come together, and that's where I came in to help strategize with the CAO and ask questions. What's the vision for the ideal end state? And then I can execute on the next steps and meeting the timeline."
The challenge was especially daunting because of the scale of the ERP implementation: the client was consolidating some 50 systems across 200 ledgers and three different segments. Still, Leah felt confident that she could lead with her strengths and what differentiates Siegfried Professionals: their unique intangibles.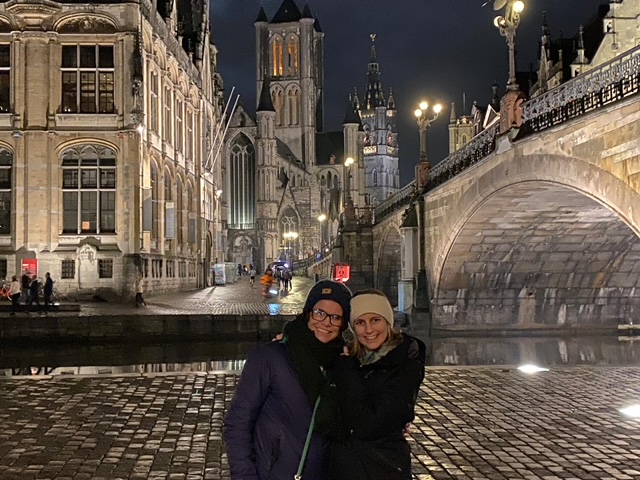 The secret sauce
Collaborating effectively with executives of large, global organizations is no easy feat. The goals and tasks to accomplish are huge and the deadlines are tight. But Leah made the time to deeply engage with her client's CAO through leadership advisory, which Siegfried provides to help people find the quiet, calm, patient, focused, spacious, rhythmic, creative, and insightful time they need to be more thoughtful and reflective about their life.
"As the Chief of Staff, I got about 30 minutes a week with the CAO," shared Leah. "And although it wasn't a lot of time, I always led with leadership advisory in those first 10 minutes or so. I found that doing this creates a relationship that an executive sees value in. You're able to help them cut through the noise, take their thoughts, feelings, and ideas on what's critical to accomplish, and then run with them and execute, freeing them up to continue making key decisions."
Through leadership advisory, Leah developed a deep connection with the client's CAO . It allowed her to understand more clearly what was most valuable and important in the global transformation implementation project. With limited time to get the job done, and even more limited time to talk about it, creating alignment around a shared vision helped build trust for a strategic and effective execution.
"I love developing the relationships that promote positive and powerful change that work for the employees at a company, and allow decision makers to make the best decisions they can."
Creating sustainable change
Many factors came together to ensure her client's global transformation implementation happened successfully. And, after working hard to put her client in a position of strength, Leah has transitioned onto a new project, and as always, she started with a conversation.
"I dig into people's pain points, really listen and understand what's going on, and then actively provide solutions. That might be through automation or software or whatever works best for a particular problem. And just seeing those results, that change that they were too busy or scared to make, is really what sparks positive outcomes for companies and employees."
And though Leah is truly passionate about her work, it's her unique intangibles and approach to authentic connection that set her apart and allow her to continue delivering value. "You have to lead with humility, flexibility, and ambition. You can't promote change by just telling people what to do and how to do it, you have to really listen to them and how they see a situation so you can provide strategic improvement."
This story is part of a larger series on Siegfried's Interesting & Challenging Work promise to our employees. Check back here for more stories showcasing our opportunities!