At Siegfried, personal and professional growth aren't just buzzwords, they are the foundation of what we do. Our higher purpose is to help you transform yourself into a better leader to exponentially improve your life and the lives of those around you.
To help us fulfill our commitment to our employees' transformational growth, our CEO and Founder, Rob Siegfried, developed the MY Journey® program, a unique offering to help our people become better individual leaders.
Your potential is not predetermined and you have the ability to influence where you want to be in life. It's all part of a journey, which is why the MY in MY Journey® stands for mastering your. We want to help people build mastery in areas that we think will greatly enhance their lives. These areas include compelling connections, live well be well, digital agility, courage, and individual leadership.
"MY Journey® is an incredible tool that allows you to be intentional about your thinking and your future," said Eric Fladland, a Senior Manager in our National Road Warrior market. "It's a reserved space for reflection on the most important aspects of one's life and an important opportunity to connect with others as a community. MY Journey® has allowed me to clarify my ambitions and goals and helped me recognize the importance of always striving to be better, while being grateful for the progress I've already made."
A multi-faceted program
MY Journey® is an evolving mix of live events with compelling guest speakers, leadership advisory trainings with our CEO, on-demand courses, special allowances that support MY Journey® goals, interactive professional development calls with experts, and much more. This multi-faceted approach helps our people lean in and embrace not just developmental moments, but a committed mindset for transformational growth.
"MY Journey® helps me see things differently and implement ideas and techniques that I would probably never try, had I not been exposed to them," shared Kacy Allen, a Senior Manager in our National Road Warrior market. "The fact that it is so developmental in nature for the person and not just for the Firm is what drives the dedication to improve on a personal level."
Experiencing leadership advisory
One of Siegfried's unique offerings is leadership advisory. This service helps our clients find the quiet, calm, and focused time they need to be more thoughtful and reflective about their life. It helps them clarify the details behind the best things they can be doing, both personally and professionally.
Leadership advisory is an essential element of MY Journey®, and it gives our people that same space to think, grow, learn, evolve, and become stronger, more well-rounded, and informed professionals.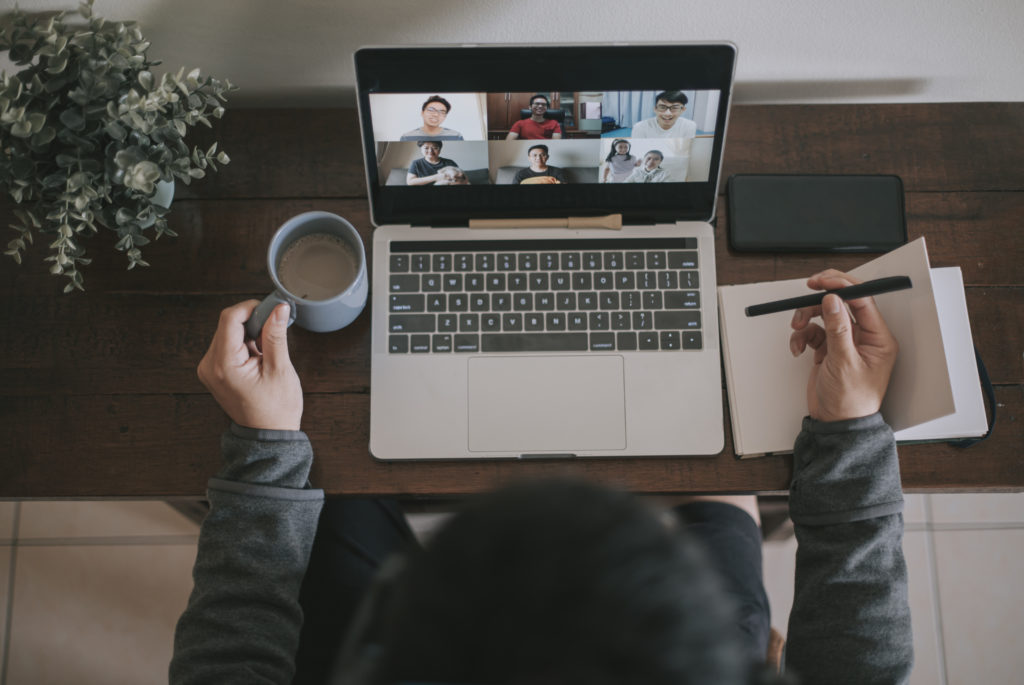 "This is a fun, individual adventure!" enthused Laura Turyatemba, a Manager in our Boston Market. "You get out of MY Journey® what you put into it: stay curious. Lean in and learn something new about a colleague. Sign up for that early morning hike. Take your paintbrush and create the life you want!"
Siegfried is here to support our employees when it comes to becoming better leaders, which is why the MY Journey® program has so many compelling parts. The dedication and focus on improving your individual leadership capabilities will impact your life and your relationships.
"MY Journey® has helped me to focus more on the meaningful interactions I want to fill my life with," explained Brittany Burke, Relationship Coordinator in our Central region. "I often involve my husband in working on the preparation materials so that our goals can be aligned. It's helped me to live with a 'full tank' and refreshed outlook on my goals!"
A well-rounded experience
To best expand yourself as a financial professional, we developed Siegfried Learn™ to help build the finance teams of the future. In an ever-changing industry, it is critical you take the time to understand how to be sought-after and provide further value to your clients. This comprehensive and constantly expanding offering includes Checkpoint Learning, professional development allowances, and more to become the best person and professional you can be!
MY Relationships™ is another significant element of MY Journey®, and it reinforces the importance of reaching outside of your comfort zone to build meaningful connections within your network. MY Relationships™ sets you up to become more seriously relevant and irresistibly compelling to those around you.
"MY Journey® separates Siegfried from other companies because of the underlying objective of personal development. Siegfried is investing in its professionals to help us bring, be, and become the best versions of ourselves," said Lauren Tonkovich, a Manager in our New York market. "While the technical and tactical is more focused on at other firms, we look at things in a more holistic way, cultivating a well-rounded and complete experience and mindset."
MY Journey® is an investment that Siegfried makes in all of our employees. We passionately believe that when you fully embrace this program, and each aspect of it, you can improve your life in an exponential way, which is the essence of our higher purpose.