Happiness and success don't have to look the same for all of us. For Meredith Bragg, an Associate Manager in our Los Angeles market, happiness comes from the joy of human connection and the freedom of new experiences, and not from conventional success.
She loves to travel, meet new people, create lifelong friendships, and challenge herself daily. She credits her vibrant and growth-oriented personality to her parents, telling me, "My parents are my idols."
A strong, supportive foundation
Meredith describes her childhood as ideal. "My parents worked very hard to give me and my brother, Leonard, the tools to succeed, as well as the environment to grow, learn, and ask questions. They turned nearly everything into a learning opportunity, and I know that's helped me shape my attitude and outlook on life."
The youngest of two, Meredith grew up in Sacramento, California, where she enjoyed an active and sporty childhood. Her parents, Larry and Collette, spent weekends driving her and her brother across the state to various sporting events and activities. Education was number one, but Meredith's parents also pushed her to find opportunities to engage more fully in all life has to offer.
"I am extremely fortunate to have parents like them, who put us first, wanted the best for us, and gave us every opportunity to learn and grow. I knew, even as a kid, that they would support me in whatever I wanted to do. I could just 'go for it' and count on them for back up."
And so, when Meredith wanted to do study abroad, her parents were there for her, and helped her get ready for a semester in London.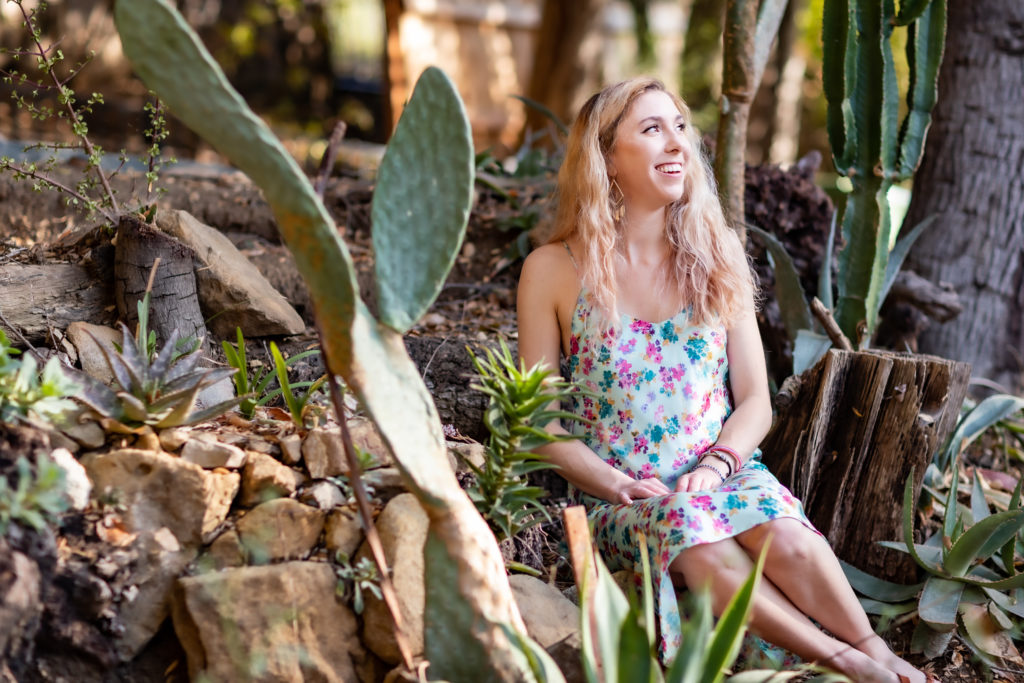 A learning experience
"Being in London was one of the first times that I needed to depend almost entirely on myself," Meredith shared. "I learned how to get around an unfamiliar area, met interesting people, and built new levels of confidence and independence. I worked really hard to get the most out of the experience."
Successful adventure behind her, Meredith came home and for perhaps the first time, felt the sting of failure as she returned to her undergraduate classes.
Failure is the first step to success
Because Meredith's brother went to UCLA and played on the rugby team, her family made frequent trips to the City of Angels. Meredith fell in love with LA and decided to attend Loyola Marymount University, a smaller school with beautiful views of the west side of La-la-land.
"I wanted smaller class sizes and to have the opportunity to have a more personalized, individual learning experience compared to hundred-person lectures," explained Meredith. "This allowed me to bond with my professors, and even today, I feel comfortable reaching out and catching up with them."
But before post-graduation coffee meetings, Meredith had to complete her accounting coursework. After returning from London, she had to cram four required accounting classes into her schedule.
"After study abroad, I hadn't taken accounting classes in about a year," laughed Meredith. "I was extremely stressed with that course load. I wasn't getting the concepts and I failed one class, which set me back a full semester from graduation."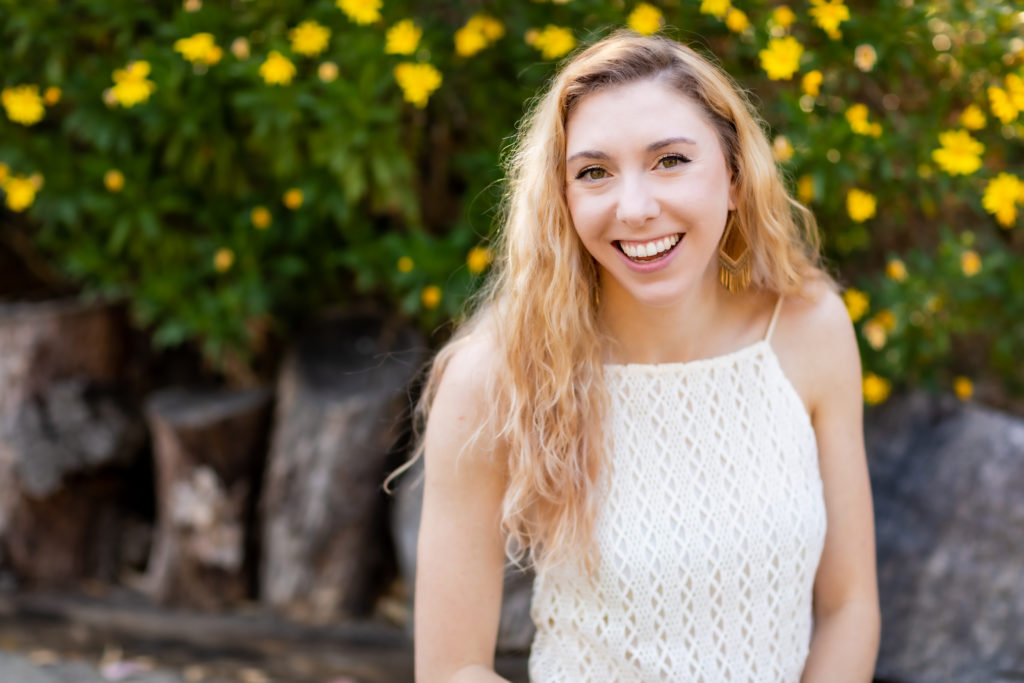 A moment to reassess
Feeling the weight of a now uncertain future, Meredith connected with classmates who were in the same boat and created a study group. The group of students got down to brass tacks the following semester, mastering the concepts and passing the required courses. But Meredith was still behind because of an inflexible academic schedule that prevented her from retaking the course she most needed.
"We got together in front of the deans and the accounting chairs," shared Meredith. "And we pitched them on offering the courses we needed in the summer so that we could graduate on time. Most of us had job offers on the table, and we wanted to accept them."
Impressed by the initiative and hard work shown, the deans accepted the request, and the group graduated later that summer after completing their final courses.
"Instead of wallowing in the failure of not passing the class, I improved my study habits and connected with other students," said Meredith. "My parents taught me that failure isn't the end of the world but a moment to reassess and motivate yourself to chase a new opportunity. The next step might be on a different route than what you had expected, but it will still lead you to where you want to go."
Authentic connections
Through her experiences abroad and in college, Meredith knows intimately just how much she appreciates authentic connection. "I've had the same friend group for probably five or six years now."
The group of friends met in college and haven't looked back since, traveling together and creating memories of growing into young professionals. "We all value loyalty," Meredith confided. "And it is incredibly comforting to know that we can have honest discussions about our place in the world and how we can grow and learn from each other."
Meredith also loves to make new connections and has made friends across the globe on her travels. "I've met great people from Australia, the UK, and Canada who I stay in touch with on social media. It's special to share the experience of traveling and exposing yourself to new cultures and perspectives with others. I truly think I can connect with anyone. That's been the key to all my long-term friendships."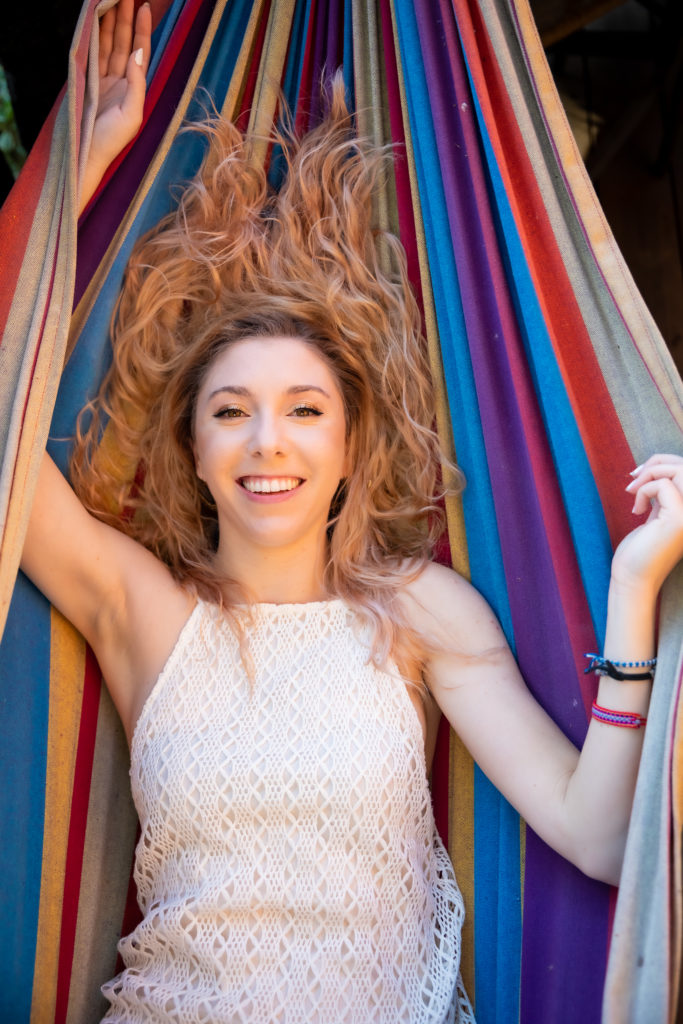 The growth mindset
"If I had to describe myself, it would be 'growth-oriented,'" mused Meredith. "I think that ties back to the perspective of how important it is to fail and not focus on what you did wrong, but on what you can learn and gain from that experience."
This growth mindset has informed Meredith's approach to finding her happiness and what success means to her. This drive to improve, or to find the next challenge, is what makes Meredith tick.
"If you're not challenging yourself, then you're going to be stagnant in your personal and professional life," she said. "And at the end of the day, all that you have to live with is yourself. I would never want to be on my deathbed and feel disappointed that I didn't rise to a certain challenge."
Because of this mentality, Meredith constantly tries to move out of her comfort zone and stay busy. She values finding opportunities to learn more about the world and herself, which has led her to understand what she desires most from life.
"I'm not so concerned with conventional success," shared Meredith. "I'm more concerned with internal success, my happiness. It's not about being the highest paid employee for me, it's about having a happy and health family. It's about having a friend that you can go out and make memories with at the drop of a hat. It's about finishing each day excited for the next."
And when asked what advice she would give to those who are still looking for their happiness, she said: "I honestly believe the secret is in challenging yourself. Only you can make you happy and there's nothing more rewarding and empowering than watching yourself grow with your own eyes."
#WorthMentioning
Since her first excursion over the Atlantic, Meredith has developed a fervent passion for traveling, visiting Spain, Greece, and Thailand. Her traveling plans were put on hold for the pandemic, but after she visits Germany, Portugal, and Switzerland, she wants to move down into the Mediterranean and Middle East.
An ardent podcast fan, Meredith listens to Snacks Daily (the investment podcast from Robinhood), American Scandal (a historical look at some of the biggest scandals in our nation's history), and a handful of other true crime podcasts.
Breakfast might be Meredith's favorite meal, with eggs benedict and coffee holding a special place in her heart.
She doesn't watch much TV, but when she does, 90 Day Fiancé and Housewives make up Meredith's lineup.