One of Siegfried's 5 Promises to our employees is interesting and challenging work, which we know can mean different things to all of us. The unmatched exposure we provide to new projects, companies, environments, and industries is just one aspect of what we offer our Professionals, and we believe it's an extremely powerful opportunity for our employees to elevate or even redefine what interesting and challenging work means to them on a very personal level. In this series, we'll take a look at how the promise of interesting and challenging work comes alive for our Professionals.
All businesses, but especially growing ones, require agility and innovative approaches to quickly adapt to changing needs. For Siegfried professionals, these rapid shifts provide the unique opportunity to create long-term value in different ways.
"Part of what attracted me to Siegfried was the ability to more deeply interact with a broad range of accounting applications," shared Diego Mota, an Associate Director in Siegfried's Florida market. "And what made my most recent project so special was the fact I rotated through three different roles and capacities at the same client, showing the multifaceted potential of each engagement."
Diego was deployed to a health insurance company with several other Siegfried professionals, including Ali Hayder, a Senior Manager in Washington, D.C. "This client and project in particular really showed the variety of challenges Siegfried can provide its people," said Ali. "At its peak, there were six Siegfried professionals there, mostly spread out across different capacities and sectors."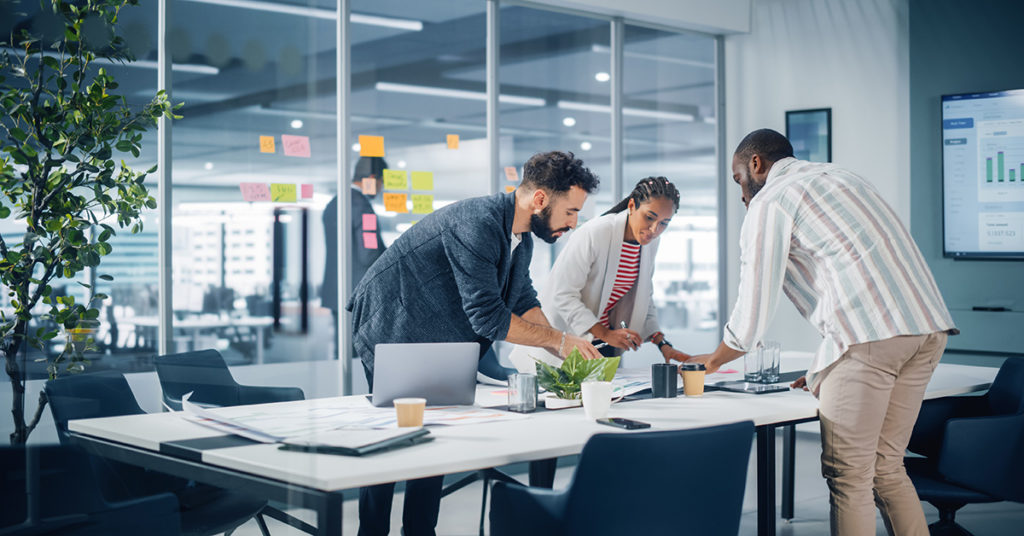 Making an impression
Diego was initially brought in for a three-month stint to backfill a position for the month-end close department. However, he quickly connected with the head of SEC reporting and made a name for himself. After the initial project came to a close, the client extended Diego's stay to help Ali with the newly-minted public company's first 10-K filing.
"With the client having just completed their IPO [initial public offering], the first-year reporting requirements were relatively loose, so I was there to help implement the controls and policies necessary in year two of public reporting," explained Diego.
Likewise, Ali saw the client's new public status as an opportunity to challenge himself to add further value while learning something new. "There was a lot of opportunity to add value as they had to update their processes and policies and implement new accounting standards to get up to speed with the requirements of a publicly-listed company."
While the client's team relied on Ali as a subject matter expert to support SEC reporting, they looked to Diego to prepare the significant accounting policies footnote before he jumped into a technical accounting role. "I had worked closely with the head of SEC Reporting in my month-end close role, and we had a really good connection and enjoyed working with one another. It made the project fun, and she trusted me to handle the more technical footnote and accounting policies."
The warm relationship Diego developed set the template for how he and Ali would go about providing more benefit to the client as well as to themselves.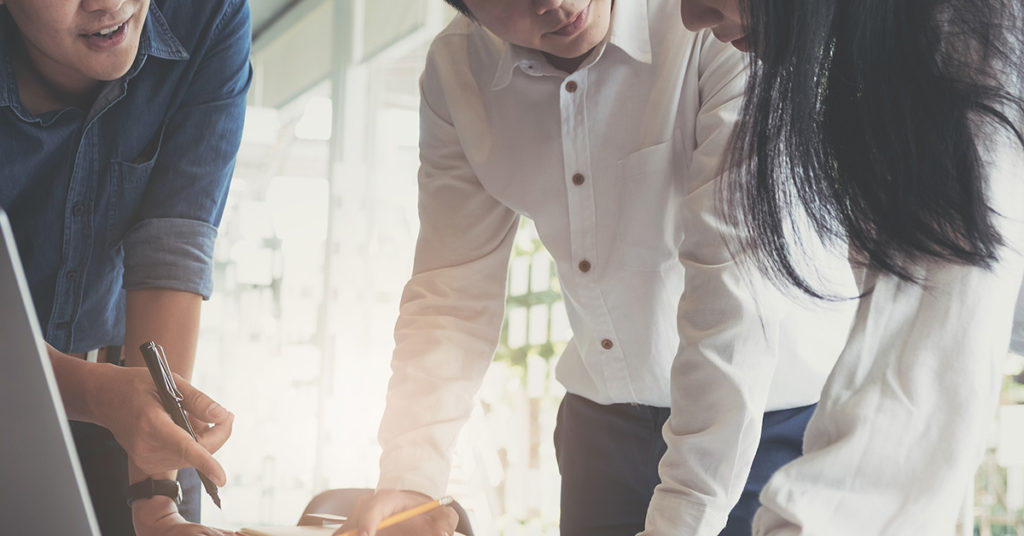 Sparking long-term value
Both Diego and Ali impressed the client with their commitment to investing the time and effort necessary to meet the SEC reporting deadlines. Their hard work inspired, among many things, trust with the client, which led to further cross-departmental opportunities down the road.
"There's always more value to add outside the scope of the initial project," said Ali. "So by being open to staying on longer than anticipated, you become increasingly indispensable to a client and can create deeper and more compelling connections."
The client's recent transition from private to public company created significant growing pains. Leadership and staff roles shifted, many new faces came on board, and they only had a short window of time to organize for effective execution. "As Ali said, it's about coming in with the mindset of improvement and adding your insights outside of your dedicated scope," Diego observed. "With the client manager also being new, that approach really stuck with her and helped build the trust and connection necessary to not just get the work done, but get it done strategically and with purpose."
With the first-year 10-K filing completed and the processes and controls put in place to hit the stricter requirements of the second-year filing and beyond, Diego was shifted to a technical accounting role while Ali continued supporting the SEC reporting team.
"This project really changed how I approach clients. By making the right connections and pushing myself to constantly improve on what we were building, I opened myself up to opportunities to learn more about accounting and finance work while also adding increasing value for the client," shared Diego. "The depth of growth for myself was exponential after shifting from my initial role, and new challenges were thrown at me every day."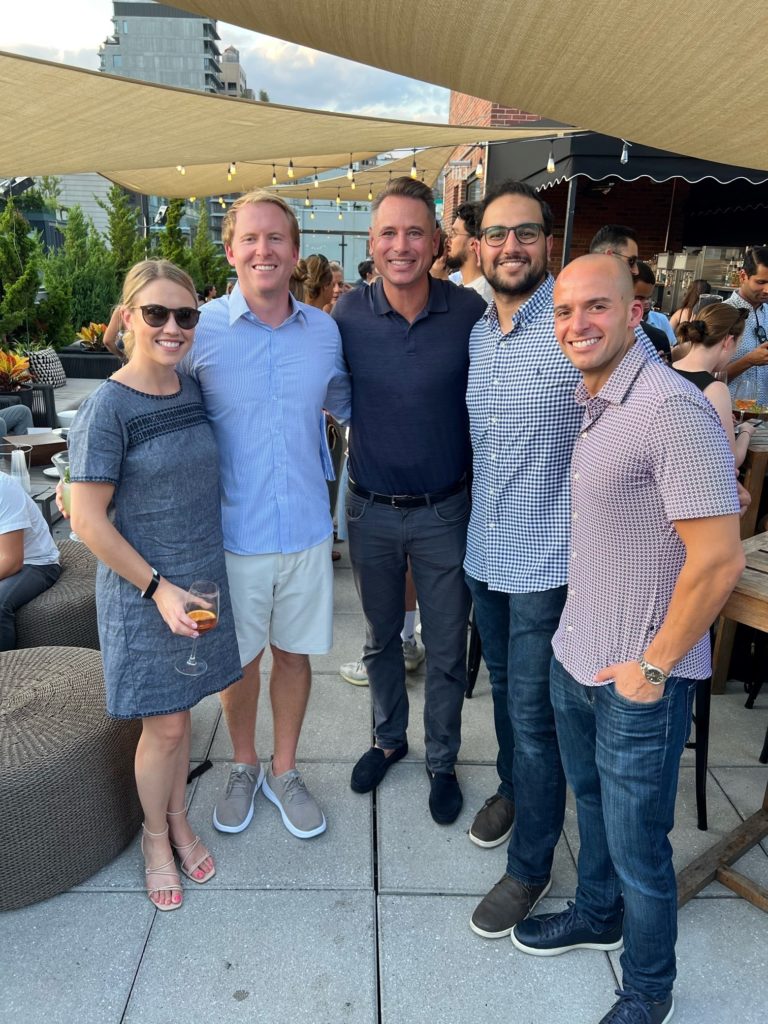 Win-win situations
Ultimately, Diego and Ali were able to learn more about the aspects of a public company's business processes and what they could do to best improve them. On top of that, they fostered relationships that made the challenging work enjoyable.
"The people I worked with were extremely understanding and supportive," said Ali.
"Similarly, I felt very comfortable sharing ideas and collaborating with the team since they made me feel like I belonged," Diego remarked.
As the project approached its close, the client organized a happy hour to bring everyone together after working in a purely virtual environment for the length of the project. "Because the company was in such a huge transition, the majority of the people working together had never met in person, so it was really special for all of us to come together," shared Diego. "I'll have those relationships forever and it was a really bittersweet moment as the project drew to a close."
This story is part of a larger series on Siegfried's Interesting & Challenging Work promise to our employees. Check back here for more stories showcasing our opportunities!