Restaurants are a defining feature of any local flavor, both literally and figuratively. The food business may appear simple to the casual observer, but the service, ambiance, and overall dining experience are a constant balancing act. And when the pandemic struck in early 2020, it sent the hospitality industry careening into uncertainty. Lockdowns forced the end of indoor dining and restaurants with minimal takeout sales watched their revenues plummet overnight.
Derrick Smith, a Senior Manager in Siegfried's Houston market, was deployed to a large restaurant chain and watched his client's revenues drop 90% in the blink of an eye.
"In this new world, we are all called to be ready to navigate and endure unforeseen events that may erase 90% of your business overnight," Derrick shared. "How would you rise to the challenge and respond?"
For Derrick, he rose to the challenge by building authentic relationships with client management and staff and taking the time to engage with new ideas and systems to grow his digital agility and provide insightful financial guidance.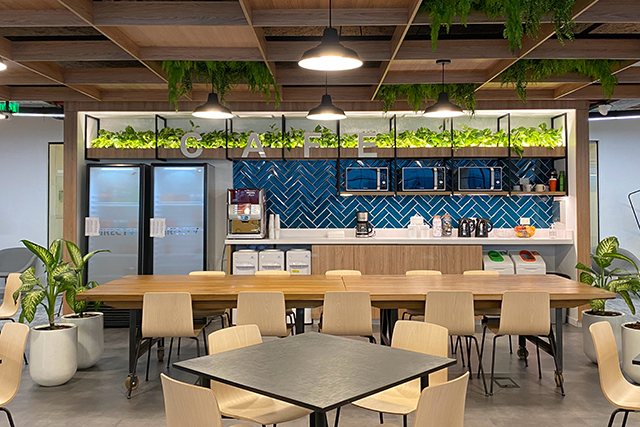 Relationships are the foundation of success
Derrick joined the restaurant client in April 2019 with the original intention of staying for three to six months. "The client needed me to drive a multitude of tasks by utilizing my Financial Planning & Analysis (FP&A) and Accounting Project Management skills in the elimination of ineffective processes to help streamline their Treasury function."
Nearly a year later, however, Derrick and his client were heading for a storm of unprecedented proportions. The pandemic-induced lockdowns cut the restaurant's revenue by 90% almost immediately, with any remaining revenue coming from meager takeout sales. In addition, the client was severely cash-stressed and was looking at the very real possibility of bankruptcy by summer 2020.
"The corporate team at the client was much smaller than I had previous experience with," explained Derrick. "I saw it as a unique opportunity and really threw myself into developing solid working relationships with the CFO, the Controller, and other executives. Making these compelling connections and being of service to these individuals is ultimately what put me in the best position to lead a critical Financial Advisory Support Services (FASS) project in Cash Forecasting & Modelling right at the onset of the pandemic."
The relationships Derrick built helped him earn the trust and respect he needed to provide powerful and insightful solutions despite all the moving pieces. Even as the pandemic continued to pose new challenges and the executive team was given a shake-up, Derrick remained steadfast in his dedication to building and maintaining authentic relationships to deliver the most value.
The devil is in the details
The biggest challenge for the client was cash, even before the pandemic. With plummeting revenues and seemingly few options to increase sales, Derrick had to think outside the box to keep the client agile. He dove deep into client records of historical data, exploring statements over the previous 12 months, and developed an acute understanding of how much cash was needed at any particular time.
"In the restaurant business, labor and materials comprise the largest cash outlay each day, week, and month. By digging into these details, I gained a thorough understanding of how it all worked and was able to build a more robust model."
Internal changes at the client resulted in the transition of the Vice President of Finance into the Acting CFO role, and Derrick remained focused on his key relationships and building out a dynamic forecast.
"By this point, I had worked with the client for over a year and put myself in a position of strength to leverage my relationships and liaise with different corporate departments to accurately forecast the cash outflows. Survival of the business was key and drastic actions had to be enacted immediately in lieu of the pandemic that would allow as much conservation of cash as possible."
Coming together
There were more than just changes in the executive staff: salaried employees had agreed to temporary pay cuts, shift workers on the front lines were let go, and contracts with food and service vendors and landlords were in flux. Derrick connected with teams across the company to ensure the cash forecast was updated in real-time. The stakes were high; any major discrepancy between forecast and actual could have resulted in failing to have enough cash for payroll.
"It was so inspiring for me to witness the way everyone at the client worked toward the common cause. I was in a unique position as a Siegfried professional to witness immediate personnel impacts with a lot of the corporate staff being furloughed and experiencing low morale."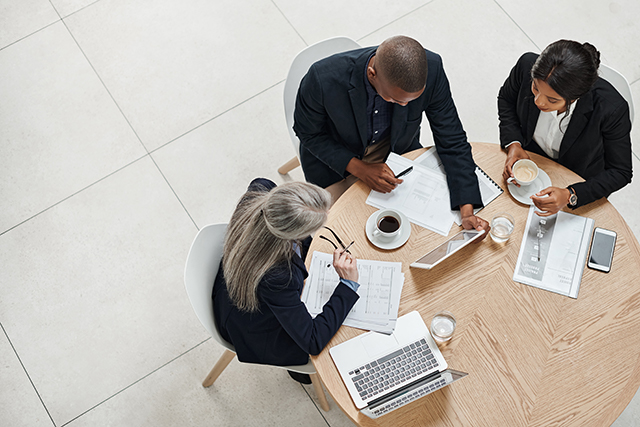 But as a trusted advisor to the client, Derrick kept his dedication to meaningful relationships alive, even in a severely challenging work environment. "Expressing empathy and maintaining open lines of communication went a long way when I was connecting with these teams and helping them understand why having accurate information was so vital."
Learning something new
Derrick's mental agility was key to improving cash flow management. He consistently asked thoughtful, pointed questions to determine if his model and the ensuing actions taken were as effective as intended. Derrick also connected with the IT department to help him manage and understand large data sets.
"One of the IT employees I was working closely with introduced me to Structured Query Language (SQL). I was very impressed with how he was able to take different tables and use SQL to bring these different data sets together in an extremely useful way."
Derrick's dedication to connecting with those around him while creatively providing impactful financial guidance helped the client secure a Paycheck Protection Program (PPP) loan from the federal government for $10 million in July 2020. This was a major milestone in securing financial flexibility and became a turning point for Derrick's model, which shifted from immediate cash management to a more forward-looking predictive model.
Continuing onto new challenges or finding new horizons
"As I approached the end of the two-year mark with the client, I took some time to thoughtfully reflect on how much I had learned. I was weighing my options and decided I should lean on the relationships I had developed one last time before I made a decision."
After connecting with the executive team and gaining clarity on the client's future, Derrick decided to stay on to help the client conquer new challenges. The ship was being sailed into more exciting opportunities for Derrick to learn while being a key player in the client's strategic direction. "After reflecting on the experience, I can say that communication is king. I took the time to understand the project needs and goals to execute on what the client needed, but I also took the time to build authentic and impactful relationships. I earned the trust of those around me, and it was an inspiring experience to work through this challenge and come out together as a team. I learned more and grew my skills while providing impactful, long-term value for the client."
This post was originally published on January 20, 2022.