Pivoting from the status quo can be daunting and deflating. Organizational changes can feel unnecessary, especially as you adjust to the new standard and experience performance and efficiency dips. That's where the agile methodology comes in: this new structure and way of working maintains the feeling of a traditional organization while inspiring employees to cut through the noise and deliver project results.
Tom Cummings, a Professional Resource Director in Siegfried's Central region, recently completed the Coursera course, Agile Meets Design Thinking. Centered around the IT and software space, the course included ideas that could also be applied to the finance and accounting space.
"The agile methodology offers great flexibility for teams to collaborate and ensure they are delivering a product to their customers, no matter who the customer may be," shared Tom. "It also seems to alleviate some of the traditional bureaucracy typically seen within large organizations."
The agile mindset is defined by four values. They include:
Collaboration over negotiation
Working solutions over comprehensive documentation
Responding to change over following a plan
Individuals and interactions over processes and tools
"These values, to me, could apply to more than just an IT organization. Little did I know that agile ways of working were already rippling through many other organizations, and not just in their IT departments, but across enterprises."
The growth of Agile
A survey conducted by KPMG stated that 81% of companies had begun an enterprise-wide agile transformation at some point within the last three years (2016 – 2019). Some 83% of respondents agreed that it's important to become an agile organization within the next five years.
"Fast forward to now, when a global pandemic shakes the way the world works to its core," Tom mused. "Companies needed to adapt quickly many rapid changes, like remote work, and needed to be agile if they wanted to survive."
This hypothesis bears out in the numbers: Digital.AI's recent State of Agile Report notes "an explosive increase in agile adoption across the functions of the enterprise."
Non-IT departments saw a doubled rate of agile adoption, and finance functions saw a 10% increase, compared to 0% in the year prior. These growth and adoption statistics point to a future where agile is increasingly the status quo.
"Reading these numbers, it's less surprising I found myself working with a client that adopted agile enterprise-wide earlier this year," said Tom.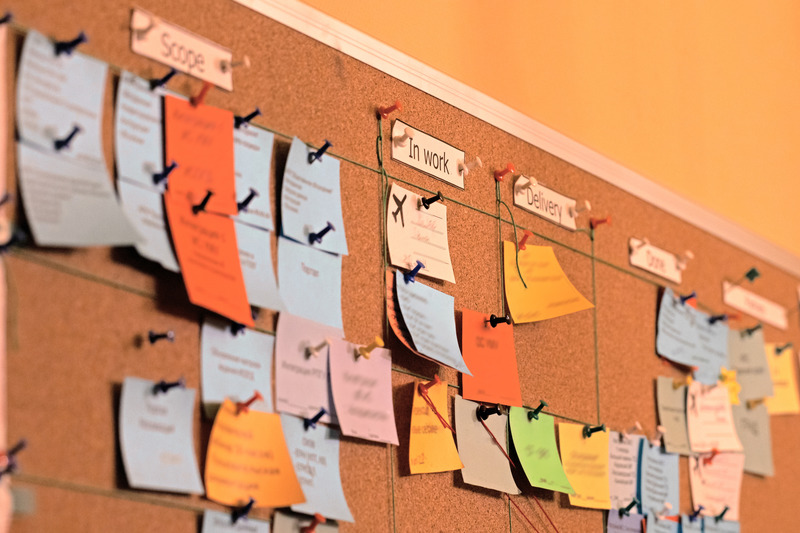 The Agile structure and results
Tom's client had re-organized into eight Centers of Excellence (CoE), each led by a leader, much like a traditional executive committee. Within each CoE are Chapter Areas, like External Accounting or External Financial Reporting. Each of these Chapter Areas is comprised of several Chapters and led by a Chapter Area Leader, who maintains several direct reports across the Chapters. These direct reports comprise a Squad or Self-Managed Team (SMT).
"This agile structure essentially flattens the hierarchy within teams. Even though most teams adopt a kind of natural hierarchy, where the most senior or knowledgeable team member is leaned on, the agile structure allows more opportunity for others to take on new responsibilities and prove themselves more quickly than they could in a traditional structure," explained Tom.
Though the agile structure incorporates new terminology to refer to its organization, at its core, it is not far off the traditional structure most of us are familiar with. This structure, Tom shared, is not what makes agile special or valuable.
"The more revolutionary aspect of agile, to me, is the way in which the teams are expected to work. Each Squad or SMT is expected to work in two-week Sprints."
Agile in motion
For the first two-week Sprint, teams define a mission, norms, objectives and key results, in addition to setting up the Sprint schedule, developing the first backlog of tasks (known as Stories), and setting up the team hub page, among other objectives.
"The first team Sprint kicks off with a planning meeting. Here, teams to develop their Epics, or larger or longer-term objectives that can't be completed within the two-week timeline." Implementing a new software by the next quarter or developing a new platform for project needs are examples of Epics.
"With Epics set, you can then use Stories to complete over that two-week period to drive progress on achieving your Epic. Any Stories that don't fit into the two-week period are added to the backlog and adjusted accordingly as the Sprint progresses."
If any of the Stories are moved from the backlog to the to-do section, it is expected to be completed within that two-week Sprint. If not, team members must develop and explain their reasoning for an incomplete Story.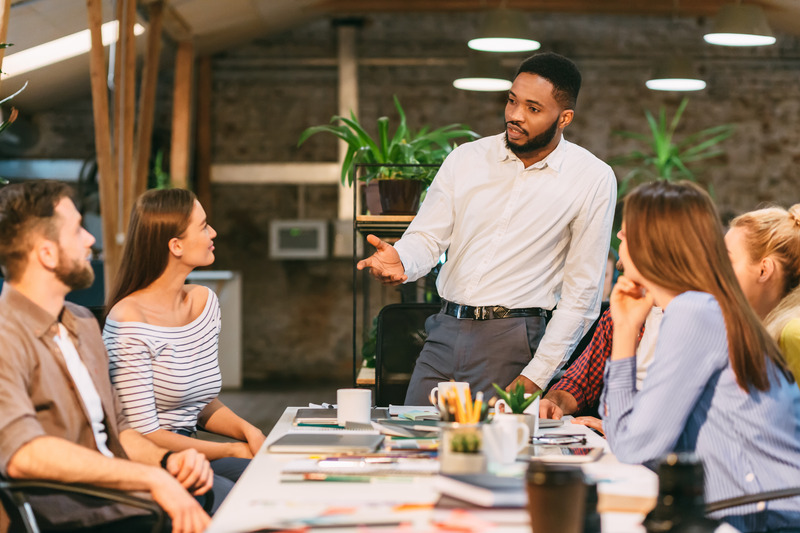 The Showcase
Communication comes in during the Showcase, a chance for team members to give status updates, discuss roadblocks, and determine best paths forward. In many agile organizations, the Showcases are available for all across the organization to join in, giving participating team members the opportunity to connect with CoE leaders and others.
"On a few occasions, I found myself presenting to the CFO, COO, or CEO," Tom said. "It's a testament to how the agile way of working provides an opportunity for employees at any level to gain exposure to the highest levels of leadership and make impactful connections for themselves and for the organization."
To finalize a Sprint, the team holds a Sprint Retrospective meeting to reflect on what worked and what didn't and how to improve for the next project. This structure maintains project progress as the driving force of success and provides employees with the chance to excel within their strengths while growing as professionals.
"This project structure gives employees the ability to stay more connected and in tune with their teams, even as we work remotely," Tom said. "The benefits of agile and the results it creates mean its popularity is only just beginning."
As the way business is done continues to shift, methodologies like agile give organizations the flexibility and capacity to focus on value-adding activities. By being adaptive and keeping an open mind, you can find success in new environments and further increase your ability to provide value for yourself and others.