We've all been asked at some point (either during an interview or during a yearly evaluation) where we see ourselves in five years. It's a tough question and I finally figured out why.
When someone asks us this, we're boxed in. We have to respond in a way that makes us right for the job we're trying to get or makes us look grateful and willing to our current employer. We don't want them to think we're a "flight risk" or that we're not a team player.
We're limited in our answers, which means our thinking is limited, our goals are limited, and our potential is limited.
Failure to launch
I worked in one field (accounting) and one industry (insurance) for six years. My career conversations at that point in time focused on what new opportunities I was looking for, what my frustrations were, and where I wanted to be in five years…at my current company. I never looked at my career with a wider lens.
At that point in time, I hadn't considered alternatives (new companies, industries, roles and responsibilities) and as a result, I felt limited to my current environment.
Suddenly, I found myself wanting a change, yet had no idea what that change looked like. I'm sure this is true for many professionals. Once you get your foot in the door and gain experience, you're on a path and where you see yourself in five years is just further down that path.
But when we take the time to reflect on where we really want to be in five years and can be honest about it (with ourselves and others), we're more likely to take detours on that path, gain new experiences, and truly grow into the people we want to be.
Job hopping
It's been suggested that my generation (I'll refrain from using the word that makes many of us cringe) jumps from job to job more frequently than generations before us. I think it's because we don't want to be limited. We want those experiences, opportunities, and those chances to learn.
Some people suggest that job hopping has a lot of benefits: those who do it have the potential to earn a better salary, develop their career on a faster track, and find a better fit when it comes to culture. And although it can be tough on employers, at the end of the day, it's not beneficial for them to have someone on staff that feels stuck, unmotivated, and unproductive.
But I think there's a way to slow the job hoppers down, and it's by encouraging everyone to think more clearly about what they want out of life (and not just their work life) and then supporting them as they work to achieve it.
What you can do right now
My advice? Find a trusted advisor (or mentor or coach, whatever you want to call them) at any and every stage of your career. It doesn't matter if you're a first year associate, a manager, or an entrepreneur navigating your own company and career.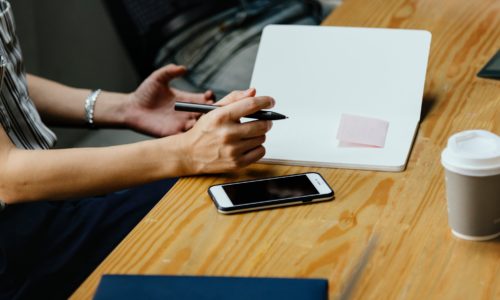 You'll always need someone to challenge you to think about your ultimate goals and aspirations — both in and out of the workplace. This person should encourage you to be growth-oriented and to think bigger and reach further. Don't box yourself in — be honest about what you want and create the opportunities you're looking for!
This is one of the reasons I've really found leadership advisory to be a huge advantage about working at Siegfried. Everyone on my team is trying to help each other (and our clients) find quiet, spacious, reflective time to focus on how we think and feel we should best be doing things. It's much easier for me to think about where I'll be in five years because I've opened myself up to having the right conversations.
And that's a beautiful thing.