Life often takes us on journeys we never anticipated, and demands we grow in ways we never planned. For Emily Russell, a Manager in Chicago, it was her aunt's cancer diagnosis that led her to find a new and unexpected higher purpose, reshaping her perspective on what it means to be an individual leader.
"In February 2021, my aunt was diagnosed with cancer," explained Emily. "A routine procedure led doctors to discover a tumor wrapped around her femoral artery – it was an extremely rare case of Squamous Cell carcinoma, or skin cancer."
Treatments of immunotherapy, chemotherapy, and radiation quickly ensued for Emily's aunt, followed by a ruptured femoral artery and, eventually, hospice. This sudden whirlwind coincided with another major change for Emily – her decision to start on a new path in her career, move out of New York City, and take a job with Siegfried in Chicago.
"I was eager to explore a new city and experience all that Chicago has to offer," said Emily. "But I was simultaneously sad to be moving away from home, especially as my aunt was going through this. I relied on my mom, who works in the hospital network that was treating my aunt, to provide me with updates. I couldn't help but feel distanced."
One day soon after the move, Emily came across an ad for Taste of Hope, a culinary event that brings together Chicagoland's best restaurants to benefit the American Cancer Society (ACS). Immediately, she knew that she wanted to get involved. Excited at the chance to connect with those also impacted by cancer, Emily applied for ACS's Associate Board of Ambassadors, also known as the young professionals board.
"At 9:00 AM on November 2, 2021, I had my interview for the young professionals board. At 9:30 AM, my mom called me. My aunt had passed," Emily shared. "No one prepares you for losing someone you love and admire so much. It's an experience that's hard to put into words. My aunt was gone, and I had no idea how to feel better. How do you find happiness and become fulfilled after losing such an integral person in your life?"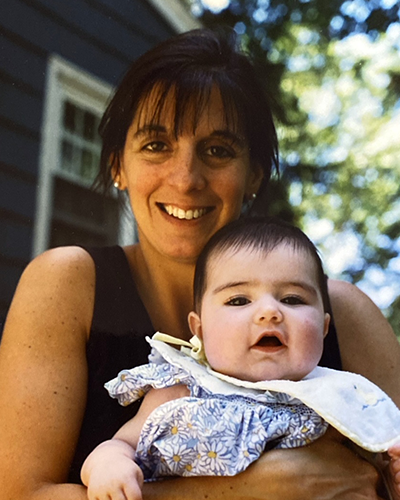 Finding a higher purpose
When Emily returned to Chicago after a month of being home, she picked up right where she left off and dove head-first into ACS's young professionals board. "I attended all their events, reached out to everyone in my network to fundraise, and donated whatever I could," she said.
Emily instantly stood out for her passionate commitment to ACS's cause. In 2022, her peers elected her New Member of the Year for her dedication to the board, and she was given the Visionary Award for fundraising between $10,000 and $20,000. From there, she was selected to be on the leadership team within the young professionals' Events group, garnering a sense of fulfillment that she previously didn't think possible. To this day, Emily has raised over $40,000 for the American Cancer Society, with no plans of slowing down anytime soon.
"From the get-go, I found immense pride, joy, and purpose in the work that I was doing. Finally, I felt like I was on the right path," shared Emily. "I had really found my higher purpose – my way of making an impact outside of work and making my aunt proud."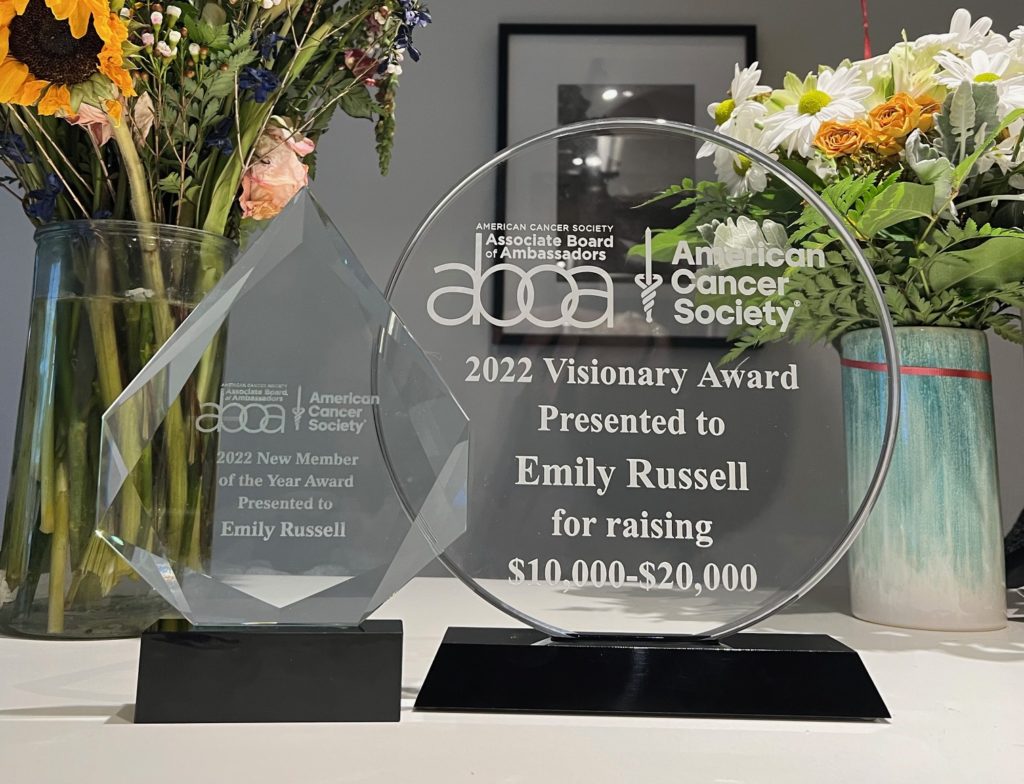 Becoming a better individual leader
Aside from providing a newfound sense of solace and fulfillment, Emily's active participation on the board taught her valuable lessons about what it means to be an individual leader, for both herself and for others. Because the board is fully volunteer, members like Emily often take positions that don't necessarily reflect what they do at their full-time jobs – which can be personally challenging. "Due to my lack of experience with event planning, when I first joined the Events group, I had to lean into my intangibles to take charge and succeed," said Emily.
In this new role, Emily could not rely on her knowledge or experience, so her willingness to learn and to be okay with not having all the answers was crucial. Her passion for ACS's cause and drive for personal improvement also led her to quickly figure out and connect with the work. So, when the team's Events Director left in the middle of the year and Emily was asked to step in as the Co-Events Director, she confidently assumed the position.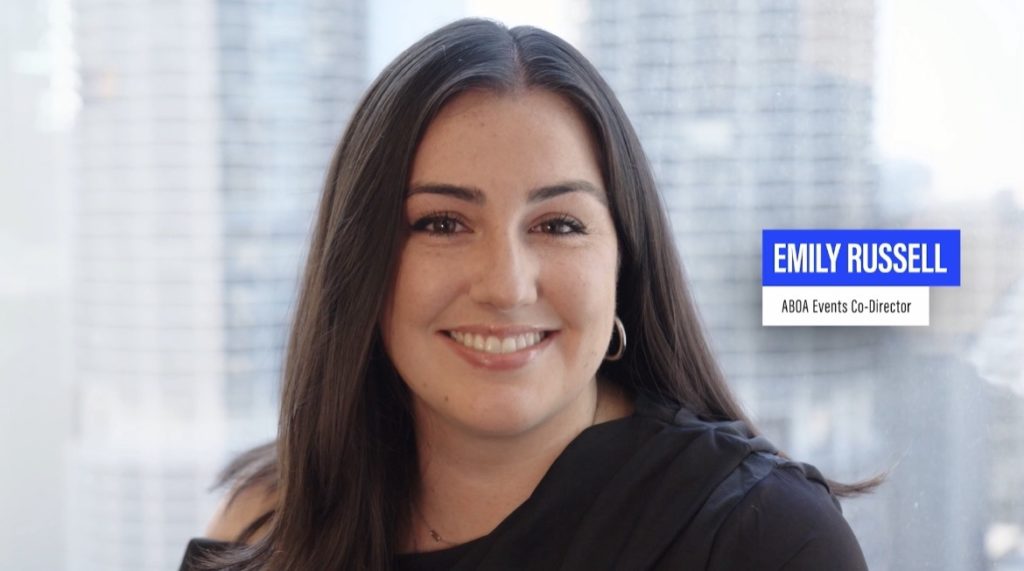 A new perspective
With every new task and experience at ACS, Emily reconsidered what an effective individual leader looks like, focusing intensely on building her own character ethic. And as a leader for those around her, Emily learned the importance of communication, listening, and a people-focused approach.
"I listened to others' feedback and opinions and gave my team projects that they could own, building a sense of confidence and pride within the Events group," Emily reflected. "I practiced being more empathetic and patient with those around me – you never know what people are going through – and I collaborated with other Directors to ensure that our team worked well cross-functionally."
While a completely different type of project, Emily has translated this relationship-based approach to leadership directly into her client work at Siegfried. "Throughout my career, the bulk of my projects have been process improvement," noted Emily. "Typically, the processes I work on need improving at multiple points, which are often overlooked. I've leveraged my ability to listen to others' needs in my strategic communication with clients, figuring out exactly how I can add the most value and make the biggest impact."
And when you're willing to truly listen to those around you, you allow others to make an impact and take a vested interest in the work as well – enhancing your team's ability to succeed through collaboration. "Everyone has a unique story and perspective that deserves to be heard. In my view, the capacity to listen and work together with your team is one of the most important skills a leader could possess, whatever the area you're in or the work that you're doing."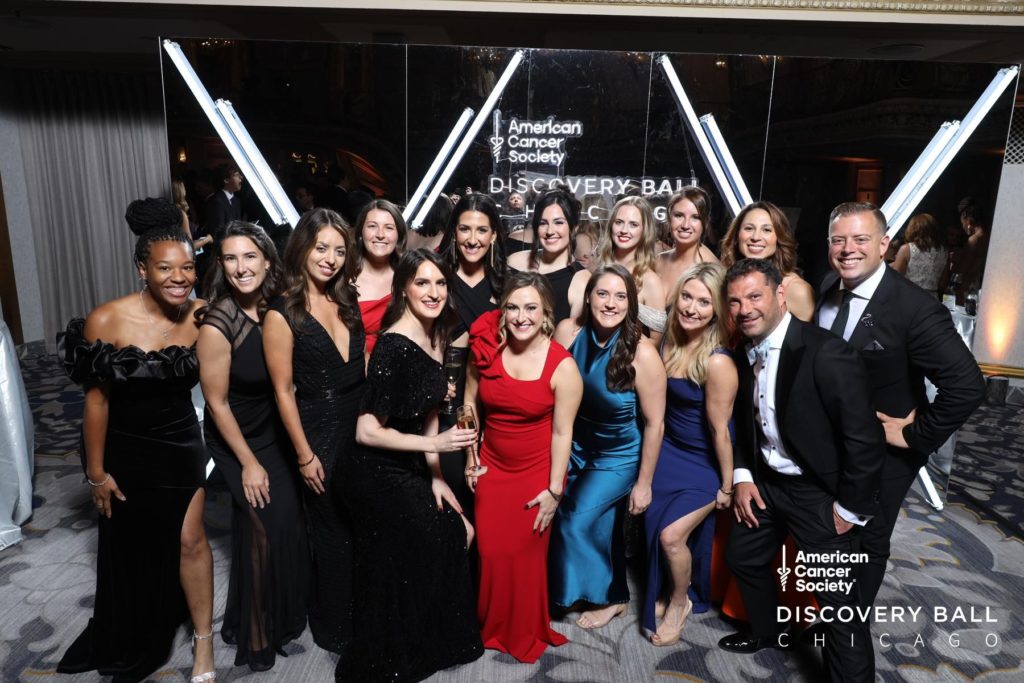 Choosing growth
Emily's journey to finding her higher purpose has not been easy. But by maintaining a forward-looking perspective and always striving for growth, she has sparked happiness and fulfillment from an incredibly challenging situation. "At the end of the day, all your life experiences, both good and bad, shape you into who you are. But what you take from those experiences is up to you," said Emily. "You can allow the inevitable negative to hold you back, or you can find room for positivity and growth."
"I miss my aunt every day, but I am fortunate enough to have found my own way of staying connected with her. And now, as I grow to become a better leader and person with ACS, I take her with me every step of the way."