During a glorious three-week break between my final busy season (so fun to type out!) and beginning with Siegfried this past April, I spent some time doing a little self-reflection.
For my sake, I won't reveal the full extent of my findings. But, I will share that I was disappointed by the lack of travel I'd undertaken. International travel was essentially non-existent, aside from one trip to Cancun during Spring Break (I know, I know), and my domestic travel had been extremely select. It was something that I was excited to change when I started with Siegfried. And I very quickly got my chance.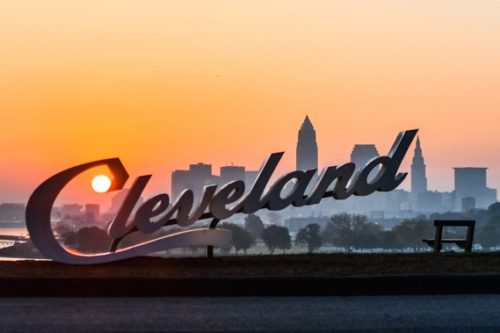 To be upfront, this isn't the story of a dream project in Paris or some wild accounting I did on Miami Beach. Rather, I was deployed on a four-month project in Cleveland. (Don't stop reading!)
Now, if you're like 95 percent of the people that I have had this conversation with, you probably read "Cleveland" and snickered or raised your eyebrows. And I get that. Cleveland, at first glance, doesn't exactly have the NYC reputation, nor does it have the San Diego weather. (Clevelanders, I promise…this isn't a diss piece.)
For me, Cleveland was somewhere different and I was excited to gain some fresh experiences. As I look back to write this, I realize it was even better than what I had hoped.
So, here are a few of the reasons you should be open to traveling for work, even if it's not to your dream destination:
The sights and sounds
One of my favorite parts about traveling somewhere new is just that — it's new. My favorite part about traveling somewhere new with Siegfried is that you can really immerse yourself into the city so it no longer feels new. When you're in a city for an extended period of time, you have the chance to see so many different things and you can really narrow down what you love and what's you'd pass on the next time around.
Just in case you're traveling to Cleveland, here some of my favorite places (which I would have never known about if it wasn't for Siegfried):
To venture out:  The Flats in Downtown Cleveland
Restaurant: Barrio/Town Hall
To watch a sporting event: The Winking Lizard
To shop: Crocker Park, Westlake Ohio
Day-long experience: Going to Cedar Point (undoubtedly the best roller-coasters)
Music venue: Nautica Pavillion
(Only) place to watch a Sixers playoff game and be politely asked by the waitress to "Stop pacing, you're starting to scare some of the other customers.": Carrabba's
Arcade Bar: 16-Bit in Lakewood
Networking spot: Sibling Brewery
Lunch spot: Rosewood Grill
Looking back, what I appreciated most was learning about all the small things that a city has to offer. They might not make the list of tourist hot spots, but these small things define what a city is made of. Sure, I appreciated seeing the Rock & Roll Hall of Fame, but it felt more authentic to eat tacos at Barrio with my coworkers or to make my way to the Flats for a Siegfried networking event. Embracing a city as your own, even temporarily, expands your circle and feels rewarding.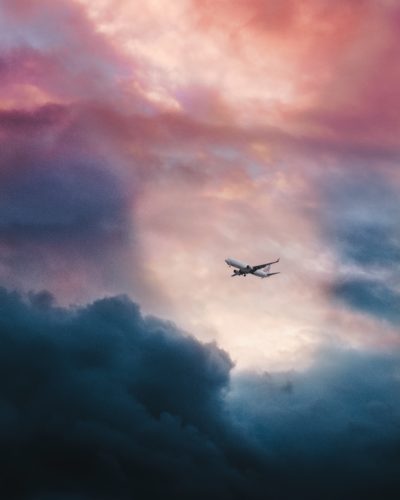 The people
I certainly enjoyed Cleveland, but it was the people that made the experience so fulfilling for me. Since I was traveling for work, I got to build meaningful relationships with my coworkers from around the country, whom I might not have met otherwise. And although I've said goodbye to Cleveland for now, I'm excited to continue these relationships and deepen them even more during our Firm-wide trip to Las Vegas next week.
Of course, it wasn't just Siegfried and client friendships that I enjoyed. Some of the most interesting people were the travelers I met at the Marriott over dinner and drinks, each with a very different story. And then there is the pure randomness of meeting new people. The flight delay spent at the local airport pub where I met a cardiac surgeon that just got out of a six-hour surgery. Or the opportunity to go to an NBA finals playoff game.
You may not expect some of these things when visiting a new city, but it's definitely possible with an open mindset and a positive attitude. In fact, I'd be hard-pressed to think of a scenario where you don't encounter some really interesting people and have the chance to develop a friendship or at least find a new connection.
Take advantage of the opportunity while you can
Traveling for work isn't always an option or a possibility. Our lives are all so different! But for many of us who join Siegfried while we're early in career, the opportunity to travel to uncharted waters is an opportunity that does not come knocking too often. And if you have the freedom to spend some time away from wherever you may call home, I say take it! You can travel for work and make it fun at the same time.
You never quite know what you might see or whom you'll meet.