For seven incredible (and somewhat underappreciated) seasons, Amy Poehler showed us what dedication to the job looks like as Leslie Knope, Deputy Director of the Parks Department, on NBC's Parks & Recreation. Whether she was trying to fill in the pit, build a new park, or make the residents of the fictional town of Pawnee, Indiana a little healthier, Leslie was a woman on a mission, and a leader to be admired.
We could all learn a lot from a character like Leslie, and even if we can't be her — and let's be honest, no one ever could — it's not too hard to bring a little "Leslie Knope" to our lives. Here are just three leadership qualities we can learn from Leslie: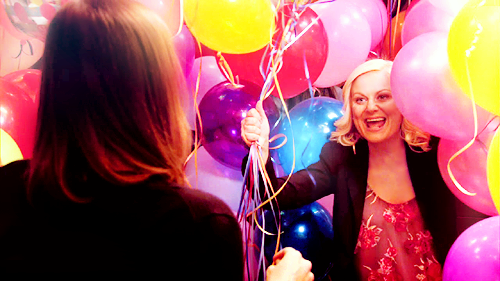 1. Patient Persistence
From the first episode to the series finale, Leslie showed us that very little could bring her down — not even falling into a giant pit in front of a reporter. That pit would go on to serve as a series-long reminder that Leslie's persistence could move a mountain. She fights for what she believes in and for the promises she makes to others. It took several years to fill in the pit and break ground for Pawnee Commons, but Leslie promised she would do it and she did.
2. Enthusiasm
Leslie's enthusiasm shines like a bucket of rainbows. She finds joy in nearly everything she does and there's only a handful of things she's not thrilled about (the library and the neighboring town of Eagleton come to mind). Her passion for doing the task at hand to the best of her abilities both inspires and annoys those around her, but it also encourages them to find what they're passionate about and pursue it.
3. Love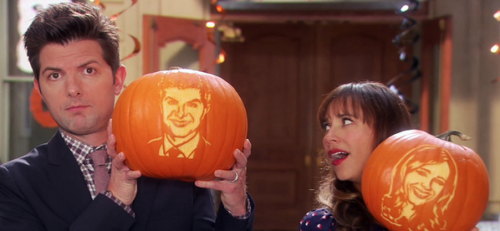 Leslie Knope loves and loves hard. When it comes to the people in her life, Leslie makes every interaction meaningful. She goes above and beyond for the people that matter to her, including her best friend and the "beautiful tropical fish" Ann Perkins, her husband Ben Wyatt, her boss Ron Swanson, and the rest of the exceptionally unique Parks & Rec gang.
She celebrates who and what she loves constantly. The celebration might be with a scrapbook, a special brunch, a gift basket, or an intricately carved pumpkin, but however she does it, Leslie isn't afraid to let the world know who and what is in her heart.
At the end of the day, Leslie is fictional — so a lot of her qualities may seem a little over the top. But there's no denying that finding small ways to be a little more patient, enthusiastic, and loving could go a long way toward becoming a better leader.