2020 was set to be a defining year for many of my closest friends and for many college and high school seniors. The moment we'd been waiting, practicing, learning, growing, saving, and worrying for had finally come. We were poised to don our caps and gowns and take the symbolic step out of our academic cocoon and into the warm and bright future of tomorrow.
And then the COVID-19 pandemic hit the United States.
At first, it was very easy to look inward and juggle overwhelming emotions of loss and uncertainty. Almost immediately, I knew the last of many things had come to pass without my knowledge: never again would I walk down the Green at the University of Delaware, or discuss novels in Memorial Hall with other English majors, or enjoy a midnight (or later) walk home from Main Street.
Holed up in my college residence with some of my closest friends brought renewed perspectives for the future. Sure, things weren't how they were supposed to be: but we still had each other, and we were still the class of 2020.
I reached out to many of my friends and co-workers, and their voices make up this compilation from five different universities; an amalgamation of hope and positivity in a time where unity and smiles may feel hard to come by. It is these voices that give me hope to continue on my path, to believe in myself, and to trust that as a collective, we can and will prevail over the trials presented to us.
A time to reflect
Allison Sanders, University of Delaware, Entrepreneurship, Pi Beta Phi
"Quarantine almost felt like a breath of fresh air. I was really dreading graduation and all the emotion it would bring, the non-stop stress. Quarantine was almost kind of what I wanted, but of course not on this great of a scale. But it all happened so quickly, and I was forced to move on and accept that there were just things beyond my control. It made me realize what's important and what's not."
Leighton Trimarco, University of Delaware, Public Policy, Mock Trial, UD Review
"The pandemic gave me a moment to re-evaluate what's really important to me. There's a sense of comfort in knowing that the whole class of 2020, not just at the University of Delaware but collectively every class of 2020 was in the same boat. We're all stressed. We're all uneasy. We're all anxious, and maybe we don't have it all figured out yet, but the time spent in quarantine was definitely needed to reflect on what matters, or doesn't, to me. And I don't think this type of reflection would have come around any other way."
Amanda Nielsen, University of Delaware, Visual Communications
"The time in quarantine has really grounded me and helped me approach things more rationally. There's no more timetable or pressure to figure out my career. Now I have the time to sit back and think about what I actually want, what I actually enjoy. Hopefully this moment of reflection guides me forward in the future, but really I'm going to try to take this mindset through the rest of my life and take things slower, one day at a time."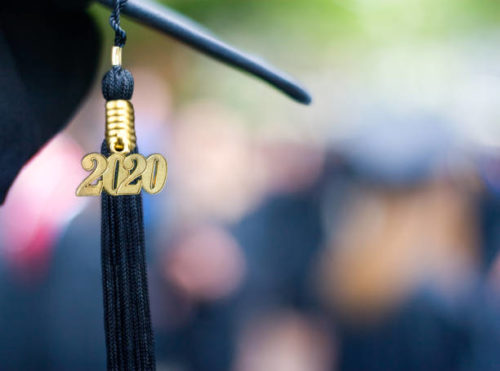 Friendship and family
Paige Reynolds, University of Delaware, Marketing, Alpha Kappa Psi
"I think that us not being able to finish out this semester in person has honestly made us closer. I know I'm closer with all of my friends and I think the relationships that the class of 2020 has will be stronger just because we've had to maintain them in unique ways during the last few months. The class of 2020 will never forget what we had to do just to keep up some normalcy."
Kevin Hogan, United States Naval Academy, Quantitative Economics, Executive Officer, Midshipmen Action Group, Honor Salutes
"I was expecting to do my semester, go away for spring break, and see my parents at graduation, before I'd be working at the Naval Academy. I'd have some time to come home prior to flight school, but it would have been very minimal time seeing my family. Being home with them for three months is something I haven't had a chance to do since I got to the Naval Academy. I think I'm closer to my sister now than ever before. Quarantine gave us time together we wouldn't have otherwise had and it's helped us build an even more incredible relationship."
Madisyn Steinberg, University of Delaware, Marketing, UD Marching Band, Delaware Innovation Fellows, Lerner Student Advisory Board
"Coronavirus put a renewed focus on family for me. Being home with my two younger sisters has been so fun, we've been playing a lot of games together. My dad's been grilling every weekend, we've been sharing dinner as a family together. We're all in the same space every day, but we're still voluntarily spending time together."
Kevin Brown, University of Maryland, Journalism, The Left Bench, Co-Founder What the Sports
"I've gotten much more appreciative of the things that we've lost: gathering and hanging out with friends and family, and now I know not to take it for granted. Even as I continue to write for Inside Lacrosse, I constantly see how people much older than me are so appreciative of the time they've gotten with their families, something they haven't been able to do over their career. As with anything, it's just another chance to look for more opportunities and more positivity."
Collective empathy and appreciation
Erin Hogan, University of Georgia, International Affairs, Women's Studies, DJ at WUOG 90.5 FM
"On one hand, the floor kind of just fell out. But on the other hand, everyone seems to see it that way. So there's a level of people reaching out or people who maybe wouldn't step up to give advice or encouragement in a different situation have done so. I think it shows the power in unity and collective experiences."
Jamie Andruzzi, University of Delaware, Civil Engineering, President University of Delaware Men's Club Soccer, Alpha Phi Omega Member
"Before the virus, as soon as I graduated I was going to be out on my own, working full-time. I was going to be self-reliant, making my own rules, doing things my own way and providing for myself, and now that's not the case at all. Now it feels like being in high school. I'm a kid that's living under my parents' roof, or at least that's how it feels. But I'd also say that this is the first summer in a really, really long time where I've had absolutely nothing to do and I'm going to try to enjoy it the best I can. No real big responsibilities for now."
Danielle Bluth, University of Delaware, Political Science, Alpha Epsilon Phi, Hen Law Society
"I feel like people talk about losing senior year a lot. But we're so lucky that we even had most of our senior year. My sister's a year younger than me and I would just hate for everything to be so unknown. We don't even know if she's going to have her senior year at all. Even with all this going on, senior year was my favorite year out of all four and I think that's an important point."
Sam Sinon, University of Delaware, Organizational and Community Leadership, Vice President of Alpha Phi, Order of Omega Greek Honors Society
"It's such a challenging time for everyone. At Siegfried, we always say get comfortable being uncomfortable, but I think being able to stay with Siegfried through this was something comfortable to fall back on that all the interns had. Just thankful to be able to work but also to connect with coworkers and find something positive in the day. The experience has really grounded me and made me appreciate everything we have."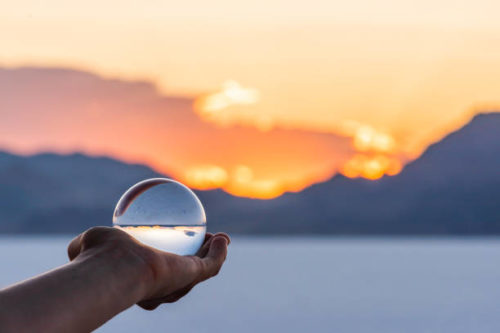 Heightened awareness
Corey Lynch, University of Delaware, Visual Communications, Alpha Sigma Phi
"A new fear I have is just going about life in ignorance. The pandemic has opened my eyes to things I hadn't noticed before, and I want to continue becoming more aware of what's happening around the world. I want to stop thinking about myself so much, even though right now is a good time to think about myself and my career, I still want to think about everything else that's going on around me and how I fit into the greater whole."
Matty Brown, Loyola University, Journalism, Vice President of The Evergreen Players, Arts & Society Editor for The Greyhound
"As Vice President of our theater troupe, I helped organize virtual Cabaret night which we based off of the One World: Together at Home concert. We wanted to provide some levity and entertainment and everyone involved really rose to the challenge. We were able to create a really awesome video with cool songs. It was an important reminder that even though we were apart, we were all doing our bit to protect others beyond ourselves and our experiences."
Alexa Patterson, University of Delaware, Health Behavior Science, Friends 4 Friends
"Being from Delaware and not from somewhere like New York, it was easy to not realize how the pandemic was changing things for everyone. But as time went on, I saw more and more of its effects. The experience in quarantine helped me understand how my actions impact more than just myself and those closest to me, they impact people beyond you that you may never meet. It's pushed me to educate myself more and understand how exactly I play a part in the world."
Eyes to the future
I moved home shortly before I graduated and the process of moving, wrapped up in the confines of the coronavirus restrictions, delayed the true feelings of the end of my college experience. When the realization that college was well and truly over and the feelings came crashing down around my head, I was caught up in regret for my mistakes and nostalgia for the good times.
It wasn't until I spoke to my uncle that I realized the beauty of a finite experience. Instead of looking back with longing and regret, my uncle shifted my view towards the future. College was an incredible four-year journey, but just because it's over, doesn't mean there won't be another fantastic adventure. There will be, and it's just over the horizon, ready for me to manifest that success and enjoyment myself.
In speaking to many of my classmates from the class of 2020, I can tell they share a similar optimism for the future. This is our time, and we have arrived.