I've always been a list maker and I take it very seriously. I specifically remember one time in college, I left my planner behind, full of lists and important notes, after spending a long weekend at home. My friend tweeted, "The fact that Abby left her planner at home and I can hear her freaking out from downstairs . . . her actual worst nightmare." She knew, and not much has changed.
The why
I like to make lists because it helps me stay organized and productive by achieving specific, goal-oriented tasks. I don't have a great short-term memory if I don't write things down, which makes my notetaking and list-making even more important.
Lists are a great way to organize your thoughts and information, provide simple structure, help you prioritize, and can also be fun!
If you're not a list maker, I highly recommend becoming one to help conceptualize obscure tasks and projects, stay focused, and achieve both long and short-term goals. So how do you get started?
Types of lists
I create many different types of lists: master lists, weekly lists, daily task lists, shopping lists, lists of groups of things I don't want to forget – you name it, I probably have a list for it. Do any of these types of lists seem like they'd benefit you? I bet the answer is yes!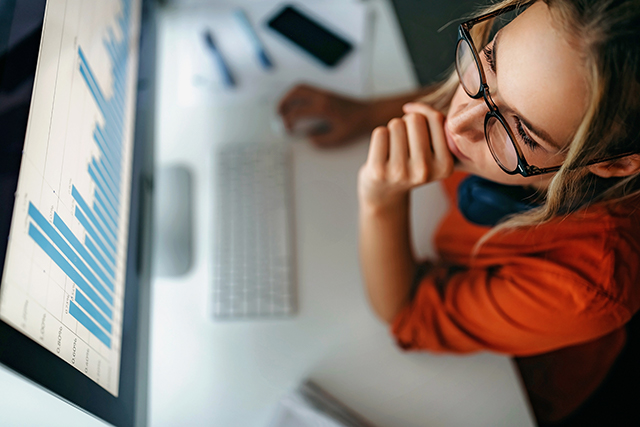 Professional lists
Every job I've ever had appreciated how organized I was, and I swear it's because I take my weekly and daily task lists very seriously. Before logging off each day, I organize my lists by checking my outbox, calendar, and any other reminders I've added to Outlook.
I think the main thing that keeps me so organized at work is my color coordination. Once I cross off a task as being done with for the day, I then use a different color highlighter to mark whether or not that task is dead, or if I need to keep it in mind for the future. Does this task affect anything else that I work on? Will it require follow-up in a few days? Will I need to address it again in a month or two? By asking yourself these questions, you're able to see the bigger picture.
Personal lists
I'm not as strict with my personal lists, but they definitely keep me organized. I have a "schedule" list that I put daily tasks on that I want to accomplish that day/week. For shopping lists, I love using the Target and Amazon list features to add things I want to purchase. Like I said before, if I don't write things down, sometimes I forget, so I do my best to do so. I'd say I might not be as organized in my personal life as I am in my professional life, but it's pretty close!
How to keep them
I keep my personal lists on my phone (notes app, store apps) or sometimes I write lists down on any scrap of paper I can find for groceries or quick things. I have one work notebook, that I keep my tasks in the front, and my notes in the back. The one notebook concept keeps me very organized – I can always find what I'm looking for!
The bottom line
At the end of the day, lists keep me grounded and focused. This sense of level-headedness is so fulfilling! How good does it feel to cross things off (once, or even twice if you're like me) your list? I know it's not just me! If you're looking for a way to feel more in control of your life, and actually get stuff done, consider some of the tips above.