Times have certainly changed, and more of our lives revolve around technology than ever before. One perk of that is now you can find almost anything online for the nice people on your list. We've narrowed down some unique, yet useful finds for this year's gift guide!
The Beis Weekender Bag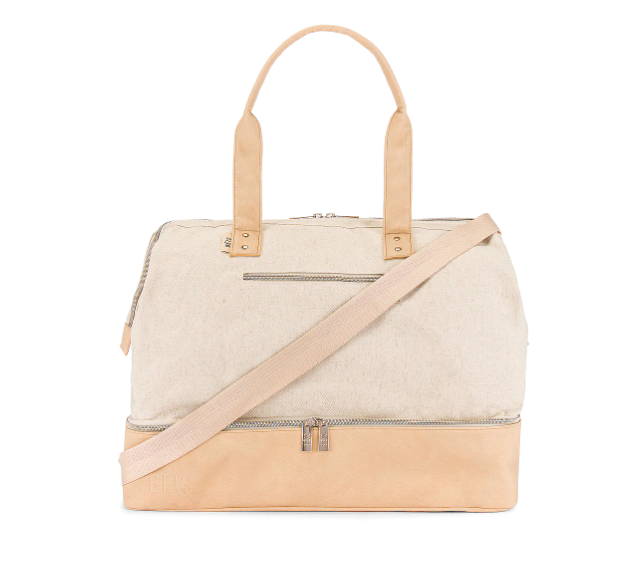 With life coming back to normal(ish), our travel plans are starting to resume. Have you ever pulled out your luggage and thought to yourself how old and outdated it is, but you don't want to buy new gear since that money could be used elsewhere? Me too. And I'm sure your friends and family have as well.
Coming in tan or black, this stylish (and water resistant!) weekender bag from Beis does the trick. The style is sleek and timeless but can fit almost everything your heart desires. It has a pocket in the bottom for shoes, a laptop holder, and an adjustable strap to carry it on the go. With this bag, you will truly be the modern-day Mary Poppins!
Subscription Boxes
The gift that keeps on giving. Subscription boxes have become all the rage in 2021, and there is truly one out there for everyone. If you want a box that covers everything, the all-time classic FabFitFun box is a good option. It comes every three months with eight to ten full size items.
There are plenty of other boxes to choose from, too! One that sticks out for the murder-mystery-detective loving friend in your life is the Hunt A Killer box. It comes every month with autopsy reports, evidence, the whole shebang. Each case lasts six months, and every month is a new "episode" in the case. This fun box offers a refreshing twist through a shared experience as oppose to a bounty of trinkets. Head on over to Buzzfeed to find the perfect subscription box for your gift list!
Sonicare Toothbrush

Truly something no one wants to buy for themselves, a toothbrush can make the best surprise. Not just any toothbrush: elevate it and get a rechargeable one for your loved one. Sonicare has many different options in many different price ranges.
Not to mention, these are eco-friendly too! The only thing you need to replace is the head, not the entire thing. Phillips Sonicare options range from $40-$200, making it budget friendly for those looking in a variety of price ranges. The original one is on the pricier side, but the new travel friendly Sonicare is only $39.99!
A Nice Fleece
Nothing can beat a comfy cozy fleece sweatshirt or jacket in the wintertime. They're perfect under a coat on those long freezing days and even when the weather starts to pick up in the spring and the air is still brisk.
A certified classic, the Patagonia Snap-T is the perfect thickness and quality to keep someone warm and last for years to come. Made for both men and women, the opportunities for color combinations are endless. As a bonus, you can usually find them on sale in certain colors at various stores, such as REI, Backcountry.com, Nordstrom, and Dick's Sporting Goods.
A Charcuterie Board
Charcuterie boards have been the trend of 2021 and at this point, everyone needs the proper equipment to display one in their home. Not only can it be used for cured meats and cheeses, but it can be used for veggie platters and other appetizers.
When hosting gatherings, it can be the perfect accent to make some bite-sized snacks look cute and inviting. How great would it be to even bring one over for your aunt to use while she hosts a family gathering? It can be a nice and fun gift that someone can use for a long time. Uncommon Goods makes a compact board that can be packed away in the snap of a finger, check it out! Some other great ones include this marbled one, a monogrammed one (for an extra personal touch!), and this mini one, for on-the-go cheese of course.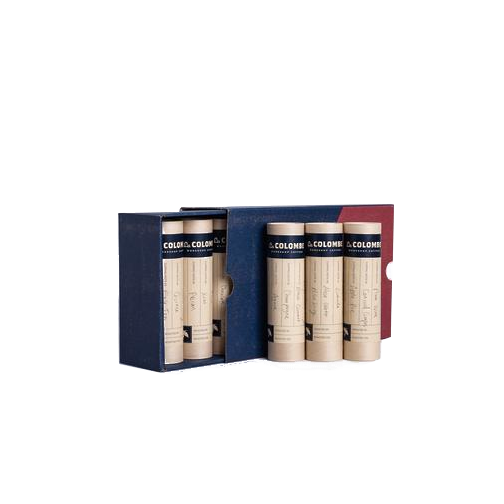 A Coffee Sampler
Have someone that's a coffee fanatic? This is the perfect, yet affordable gift. This sampler comes with six different roasts from La Colombe. Each sampler tube is equivalent to one pot: the perfect amount to figure out which one they like most!
A Homesick Candle
Do you have a special place with someone that you love to go to or visit? A Homesick candle could be an excellent option for someone who shares those memories with you. These candles are scented based on locations, such as this New York one. Besides locations, they have unique scents that you wouldn't expect, such as a book club candle. The candles are $34, and the possibilities seem endless.
Bonus: you can spend an extra penny for a personal message on the back and some tissue paper to have the gift arrive ready and extra personal.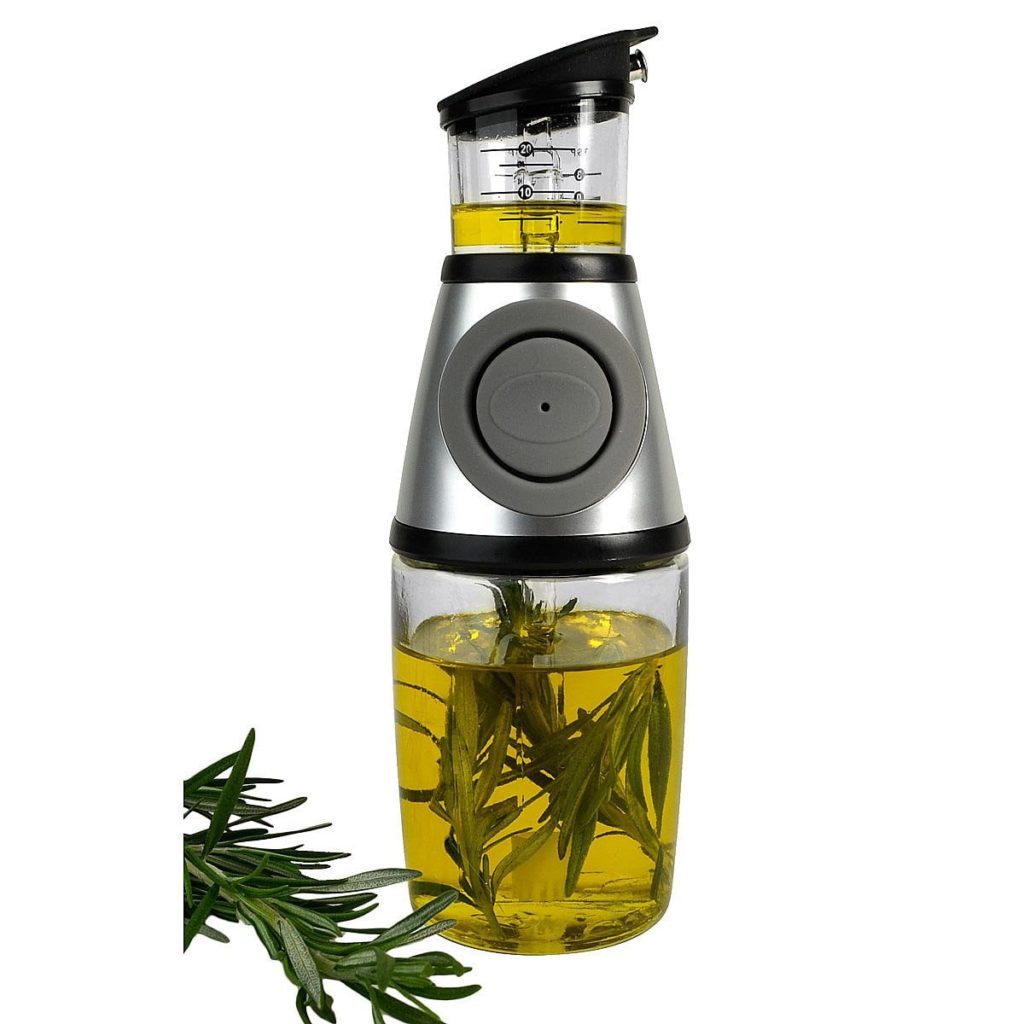 Press and Measure Herb Infuser
Have a foodie in the family? This herb infuser could be a fabulous gift for them. The device allows you to infuse your olive oils with a variety of herbs and spices to give you that flavor you've been looking for. It also measures the oil, so you know exactly how much is being used. The possibilities are endless with this easy-to-use device!
Bonus: it's only $18, and you get $5 off when you give Uncommon Goods your email address.
How to Speak Dog Cards
For someone who's dog obsessed, this gift is great. It's funny and cute, but also explains some of your dog's weird behaviors. It could serve as a fun coffee table decoration, or even a way to teach kids about dogs and why they do what they do.
The best part is that this set is only $10, so if you wanted to give it to multiple people, it could easily be done!