After finishing up with a client project at Siegfried, I found myself with a little more free time. To make the most of that (and the fact that Siegfried supports our community service efforts), I logged onto Hands on Charlotte, an organization I already volunteer with, and searched their calendar of events.  Low and behold,  Special Olympics Roller Skating was an event that appeared every Tuesday.
I signed up immediately, thinking this would be a great way to give back and meet one of my goals. It turned out to be an incredible month of impromptu dance parties in the middle of the rink, smiles, triumphs, laughter, bruised knees, and so much more.
Day One
I arrived a few minutes early on the first day. Another volunteer showed me the ropes: where the supplies and equipment were stored, how to assist with putting on a child's skates, what the goal of the program was, how many kids would be coming, and what I could expect. About 10 minutes later, two busses of kids arrived, and mayhem ensued.
It was brilliant.
And, while I could talk about all of the kids and their many trials and triumphs which occurred in the five weeks I volunteered, I feel compelled to share one particular story.
Someone special
On my first day of volunteering, I met Kevin*, a young boy with a disability that affects his bone structure. His legs are severely bowed, and he could barely skate. He balanced on the outer two wheels of his skate, and for safety reasons, needed a skate aid and had to stay on the carpet. However, he was determined to perform in the races a few weeks later.
He never gave up. I'd watch him slowly make his way around the rink on the carpet, and while he was pushing himself, he would call out support and encouragement to his friends out on the rink. If they fell down, he yelled, "Get up. You're okay. Don't stop." That first day, in about an hour and a half, Kevin made it around the rink almost five times. The next week, he made it seven times.
The first step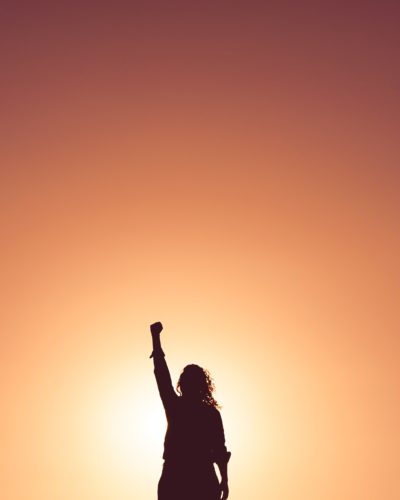 On the third week, he turned to me and said, "Miss Gina, I'm ready."
He gingerly stepped off the carpet and on to the rink. Now, I'd love to tell you it was a movie moment, where he held my arms and triumphed as he took his first roll around the rink.
Instead, his skates slipped out from under him, and he and I ended up on the floor. I was devastated. I didn't know how he would react, but he just laughed and laughed. His friends shouted out to us, "Get up. You're okay. Don't stop." So he didn't. Kevin got back up and made it around the rink almost three times that day with his skate aid.
Every week, he arrived and was one of the first kids on the rink practicing, shouting encouragements to his friends and never giving up. On the day of the competition, with his family watching, he participated in the 100-meter race without a skate aid. He had to take breathers to get around and his time was almost three minutes, but he did it, and the entire time, his friends and family shouted encouragement from the sideline. It was an amazing, and humbling, experience.
Don't stop
As an adult, I have so many fond memories of roller skating in my childhood. So, when I had some time to volunteer, it was fortuitous that the Special Olympics roller skating program was happening at the same time.
I feel so very lucky that I was a part of their journey, and I'm going to miss seeing these kids every week. The experience was more fulfilling than I could have possibly imagined. I went to help out, to volunteer, to serve, and in the end? I learned more from the kids than the other way around. Their determination to succeed and the grit they used to keep putting one skate in front of the other even when they kept falling down has motivated me to do some self-reflection.
The next time I fall down, I'll remember, "Get up. You're okay. Don't stop."
*Name changed for privacy reasons