We are in the middle of a long-overdue movement to demand true racial equality for black lives. I don't think I realized how long-overdue it was, and for that, I'm ashamed. And as a young(ish) white woman, I'm also not sure what my place is in it. But what I am sure of is that I want to do better. And I know that I'm not alone.
Siegfried recently expanded its Employee Engagement group, and our new Employee Engagement and Advancement team has a diversity and inclusion sub-group, with a great deal of support from our employees.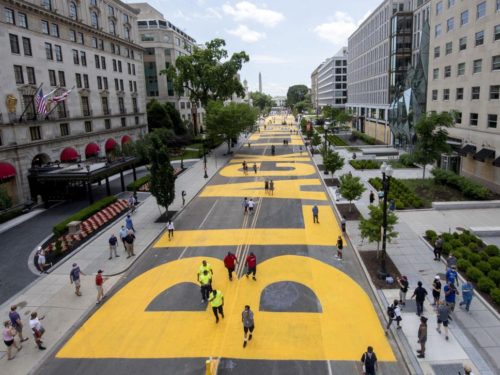 Over the last three weeks, I have watched and read and listened to many black voices answering the question of what white people can do and how we can help. Suggestions vary: support black-owned businesses, protest peacefully, engage in conversations you've ignored, be a true (forever) advocate, recognize your privilege.
I'm starting with educating and exposing myself in ways that I haven't in the past. (Writing this post is exposing myself in a way that I've never done before, and I'm nervous to make a mistake.) To thoughtfully engage in the conversations I've ignored or made worse because of my privilege, I need to understand, appreciate, and share the voices of those who have been ignored, profiled, quieted, and killed.
New perspectives
A few years ago, I made it a point to start reading more books by women and people of color, and I did that. (Thanks to @alltheradreads on Instagram for the idea. Again, there's something to be said that I had never even thought of it.)
Of the 42 books I read in 2019, 38 were by women. But looking at the list more closely, only three were written by women of color. Less than 8%. And that's not good. In 2020, I'm at 5 out of 26 (19%) written by a person of color. I'm committing to make it that percentage at least 50 by the end of the year.
This is a small step, I know, reading books. However, my perspective, and by default, the perspective of the majority of my "circle" is unsurprisingly white. To help me expand (and by extension, help you), I want to provide a list of recommended books (from others, not from me) that are relevant to what is happening now and has been happening for hundreds and hundreds (and hundreds) of years. I haven't read all of these, but they're all on my to be read (TBR) list.
I'll start with the ones I have read:
(All descriptions were taken from the book publisher.)

An American Marriage by Tayari Jones
Newlyweds, Celestial and Roy, are the embodiment of both the American Dream and the New South. He is a young executive and she is artist on the brink of an exciting career. They are settling into the routine of their life together, when they are ripped apart by circumstances neither could have imagined. Roy is arrested and sentenced to twelve years for a crime Celestial knows he didn't commit. Though fiercely independent, Celestial finds herself bereft and unmoored, taking comfort in Andre, her childhood friend, and best man at their wedding. As Roy's time in prison passes, she is unable to hold on to the love that has been her center. After five years, Roy's conviction is suddenly overturned, and he returns to Atlanta ready to resume their life together.

Such a Fun Age by Kiley Reid
In the midst of a family crisis one late evening, white blogger Alix Chamberlain calls her African American babysitter, Emira, asking her to take toddler Briar to the local market for distraction. There, the security guard accuses Emira of kidnapping Briar, and Alix's efforts to right the situation turn out to be good intentions selfishly mismanaged.

The Nickel Boys by Colson Whitehead
As the Civil Rights movement begins to reach the black enclave of Frenchtown in segregated Tallahassee, Elwood Curtis takes the words of Dr. Martin Luther King to heart: He is "as good as anyone." Abandoned by his parents, but kept on the straight and narrow by his grandmother, Elwood is a high school senior about to start classes at a local college. But for a black boy in the Jim Crow South of the early 1960s, one innocent mistake is enough to destroy the future. Elwood is sentenced to a juvenile reformatory called the Nickel Academy, whose mission statement says it provides "physical, intellectual and moral training" so the delinquent boys in their charge can become "honorable and honest men."

White Fragility* by Robin DiAngelo 
Referring to the defensive moves that white people make when challenged racially, white fragility is characterized by emotions such as anger, fear, and guilt and by behaviors including argumentation and silence. These behaviors, in turn, function to reinstate white racial equilibrium and prevent any meaningful cross-racial dialogue. In this in-depth exploration, anti-racist educator Robin DiAngelo examines how white fragility develops, how it protects racial inequality, and what can be done to engage more constructively.

Between the World and Me by Ta-Nehisi Coates
In a profound work that pivots from the biggest questions about American history and ideals to the most intimate concerns of a father for his son, Ta-Nehisi Coates offers a powerful new framework for understanding our nation's history and current crisis. Americans have built an empire on the idea of "race," a falsehood that damages us all but falls most heavily on the bodies of black women and men—bodies exploited through slavery and segregation, and, today, threatened, locked up, and murdered out of all proportion. What is it like to inhabit a black body and find a way to live within it? And how can we all honestly reckon with this fraught history and free ourselves from its burden?

Americanah by Chimamanda Ngozi Adichie
Ifemelu and Obinze are young and in love when they depart military-ruled Nigeria for the West. Beautiful, self-assured Ifemelu heads for America, where despite her academic success, she is forced to grapple with what it means to be black for the first time. Quiet, thoughtful Obinze had hoped to join her, but with post-9/11 America closed to him, he instead plunges into a dangerous, undocumented life in London. Fifteen years later, they reunite in a newly democratic Nigeria, and reignite their passion—for each other and for their homeland.
And for the ones I haven't read, but will purchase or are in my book stacks:

The New Jim Crow: Mass Incarceration in the Age of Colorblindness by Michelle Alexander
In this incisive critique, former litigator-turned-legal-scholar Michelle Alexander provocatively argues that we have not ended racial caste in America: we have simply redesigned it. Alexander shows that, by targeting black men and decimating communities of color, the U.S. criminal justice system functions as a contemporary system of racial control, even as it formally adheres to the principle of color blindness. The New Jim Crow challenges the civil rights community–and all of us–to place mass incarceration at the forefront of a new movement for racial justice in America.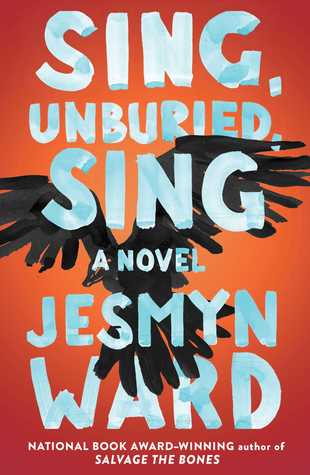 Sing, Unburied, Sing by Jesmyn Ward
Sing, Unburied, Sing grapples with the ugly truths at the heart of the American story and the power, and limitations, of the bonds of family. Rich with Ward's distinctive, musical language, Sing, Unburied, Sing is a majestic new work and an essential contribution to American literature.

Homegoing by Yaa Gyasi
Ghana, the eighteenth century: two half-sisters are born into different villages, each unaware of the other. One will marry an Englishman and lead a life of comfort in the palatial rooms of the Cape Coast Castle. The other will be captured in a raid on her village, imprisoned in the very same castle, and sold into slavery.

A Sojourner's Truth by Natasha Sistrunk Robinson
A Sojourner's Truth is an African American girl's journey from South Carolina to the United States Naval Academy, and then to her calling as an international speaker, mentor, and thought-leader. Intertwined with Natasha's story is the story of Moses, a leader who was born into a marginalized people group, resisted the injustices of Pharaoh, denied the power of Egypt, and trusted God even when he did not fully understand where he was going.
Again, I can only do my best here and I know I'll trip along the way. And I know that there are many, many different opinions on what's happening in our country right now. So, to be honest, I'm focusing on what I'm doing first.
*Written by a white woman.