Summer is calling our names. Can you hear it?
Last weekend, Memorial Day kicked off the unofficial start of the summer season and many of us are getting ready to pack our bags, stock up on sunscreen, and put up our out of office messages.
It's so important that we take time away from work to relax, recharge, and spend time with our friends and families (or ourselves!) But getting ready for a vacation can be stressful and when we get home we might wonder if we took any time off at all. It doesn't have to be like that, though.
I'll admit that I've never been a big planner when it comes to travel. Usually, I have an idea of the activities I want to do, but for the most part, I figure things out as I go. This free-spirited approach gives some flexibility, but it has plenty of disadvantages. For a recent overseas trip I took, I wanted to sit back and relax. And that meant I had to do something differently.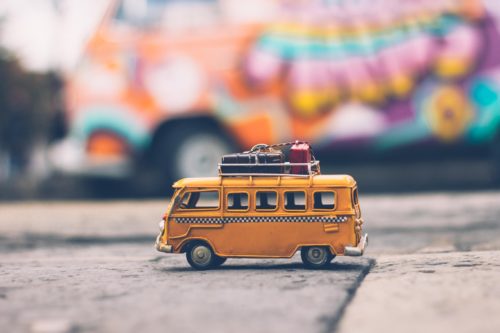 I spent a tremendous amount of time upfront researching my destination and pre-booking accommodations, all in the hope of experiencing the "dream vacation." As I did this, I found several benefits to making your plans several weeks — or even months — before you leave.
You can save money on flights, hotels, and other travel necessities. 
Taking time to make a budget before vacation isn't as fun as swimming with dolphins, but it's absolutely necessary. When you plan ahead and prebook, you're less likely to blow your budget. Make a little time to research your destination and see if there are any deals on resorts, hotels, amenities, excursions, and activities. Early booking discounts can add up faster than you may think!
Friends and family are more willing to join you (if you want them to). 
Ok, this might not be for everyone, but if you want others to come along on a vacation, you'll want to make sure you give them plenty of notice — it can be the deciding factor. If you let others know your plans ahead of time, they can save money, arrange for time off, and secure a puppy sitter if they need one. And you don't want to exacerbate anyone's FOMO (fear of missing out) by not giving them a chance to come along.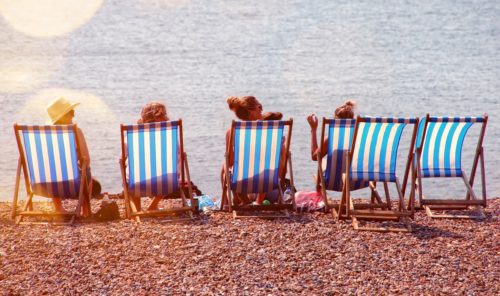 You'll feel happier for longer. 
The anticipation of taking a hard-earned and well-planned vacation will stay with you until the day you leave — and maybe longer. I felt a lasting boost of happiness when I started planning the details of my trip. And yes, the process did take away some of my nights and weekends, but the excitement leading up to all the events I planned was actually almost as fulfilling as the vacation itself.
More opportunities for unique experiences. 
Maybe there are street festivals, or free concerts, or amazing jungle tours where you're going. And sure, you might be able to hunt them down once you arrive, but wouldn't it feel better to sign up ahead of time? You'll know what supplies you'll need to bring and you can pack appropriately to ensure you get the most out of your experience.
You can't beat that peace of mind feeling. 
Knowing that everything is taken care of should leave you feeling at peace. The stress, panic, and anxiety disappear when you've made meaningful decisions and have laid out what you'd like to do. It simplifies (or eliminates) the decision-making process and you can truly sit back, grab a drink, and relax. You've earned it!
Now, all this being said, I wouldn't want anyone to ignore spontaneous opportunities if they present themselves. If your significant other finds a coupon to go on a hot air balloon ride or your neighboring vacationers want to treat you to dinner, feel free! It's ok to make a plan to not have a plan for one night and see what happens!