The new year is finally here, along with the promise of a fresh start! I have reflected on the journey of 2020 and the many valuable lessons learned. And although there are several parts of 2020 I'd love to leave behind, there are undoubtedly promises I'd like to make to myself to bring with me into 2021 and beyond.
Keep it simple
For me, 2020 redefined gratitude. Everyday experiences suddenly became special occasions. I became grateful for things I would typically not think twice about. In June, my husband and I celebrated our first wedding anniversary by going to a restaurant (outside) for the first time in four months. I never realized how much I enjoyed going out to eat until I couldn't. Who would have thought a simple dinner out would be a top highlight of my year? Not me! In 2021, I vow to keep it simple and enjoy the little things as much as I did this year.
Tomorrow isn't promised
February 21, 2020 was the last time I saw my 95-year-old grandmother in person. We had just celebrated her birthday the month before, and we had no idea how quickly all of our lives would change. We shared photos and Facetimed, but it wasn't the same. She was my favorite person in the entire world. I know I'm not the only one who lost a loved one this year, and my heart goes out to anyone grieving. In 2021, I vow to continue to love my loved ones hard, because tomorrow isn't promised, and you'll never regret going above and beyond for the people who mean the most.
Make the most of simple moments
The circumstances of 2020 made seeing loved ones increasingly infrequent, which made me all the more grateful for the times I did get to spend with friends and family throughout the year. These simple moments of rare quality time with loved ones are among my fondest memories of 2020. In 2021, I vow to see as many of the people I love as I possibly can!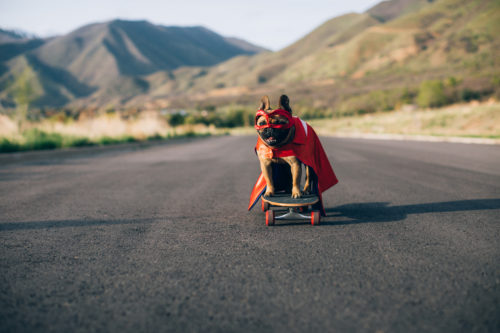 Find gratitude
Not being able to walk into stores as I wish, to visit with friends how I'd like, or to go out as I normally would have painted an entirely new picture of freedom. I am now more appreciative than ever for my freedom. I am blessed to live where I live and typically live my life freely. In 2021, I vow to never take my freedom for granted, as freedom is not free.
Start with 'yes'
I started the year in Utah for a work trip, and I swore to myself that 2020 would be the year that I would travel to new places and see things I've always wanted to. Several canceled and refunded trips later, I was more grateful than I ever thought I'd be for that wonderful trip, and my only trip of the year, to Utah! In 2021, I vow to travel to new places and make "yes" my first response.
Remember what you have
As many people lost their jobs and businesses closed around every corner, I counted my blessings as I continued to work from home. I learned to fully embrace this new normal and search for silver linings even in the most trying circumstances. In 2021, I vow to continue being grateful for my livelihood.
Buying new clothes, getting my hair colored, buying "things" – all of the things that seemed so important before just aren't anymore. My sweatpants, dark roots, and welcoming home give me plenty of joy. I don't need anything else. There are many more important things to me – good health, staying connected with loved ones, and happiness. In 2021, I vow to be thankful for what I already have and want less. 
Be kind
This year proved that hardships can come in many different shapes and sizes. Everyone deals with things differently and everyone has their own cross to bear. It's important to remember to be kind to everyone around you. Being kind is free, and it's one of the easiest things we can do to create peace in our own communities. In 2021, I vow to spread kindness everywhere I go.
I'm more excited for the new year than ever before, to turn over a new leaf and hold myself to my vows. Just like last year, 2021 will be its own journey, with its own lessons, and it's important to keep an open mind to embrace opportunity as it comes.